OVER AND OUT : June 22-24 2018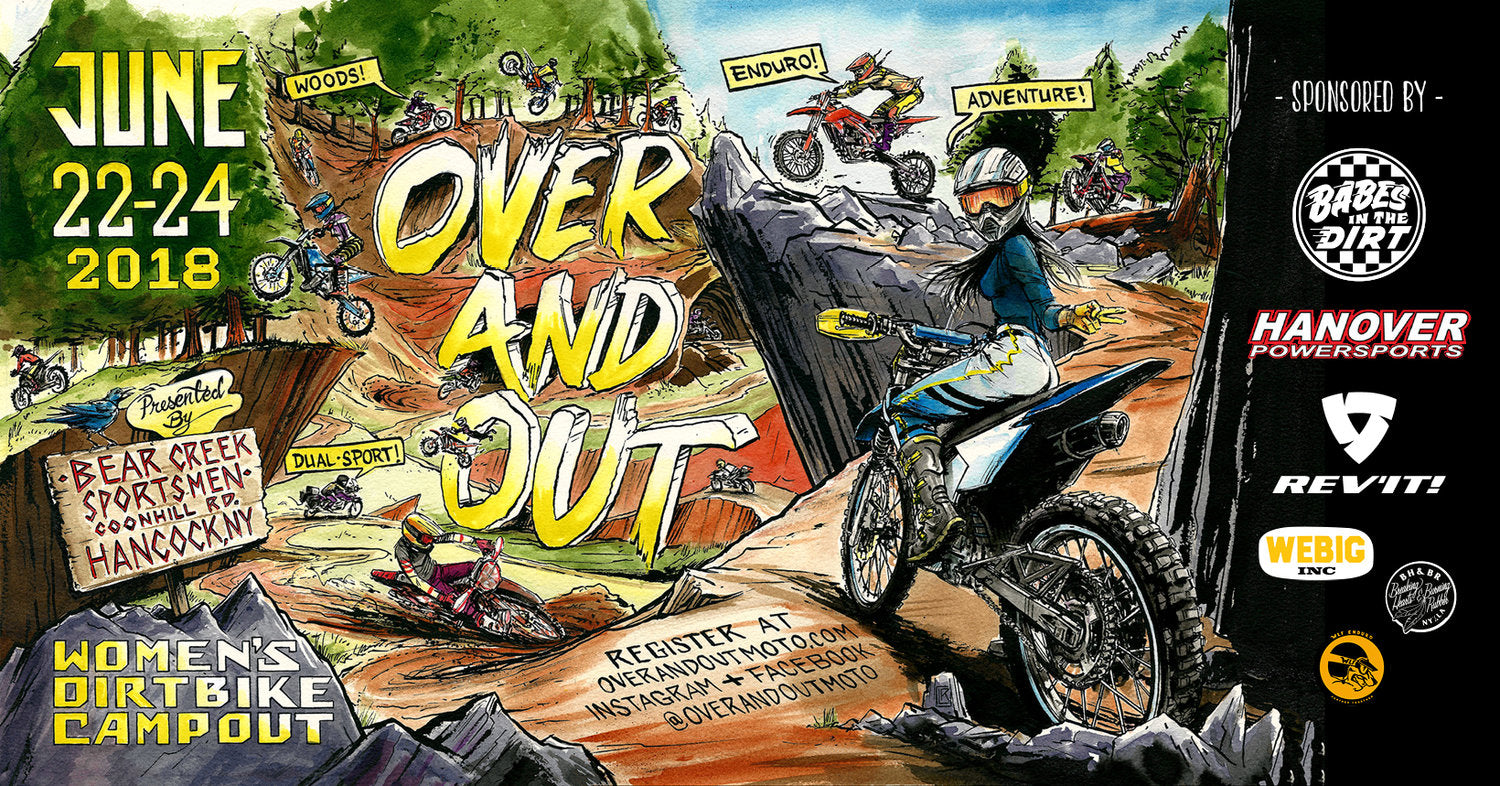 WHAT IS OVER AND OUT?
Over And Out is a ladies-only campout and riding event for all levels of off-road motorcycle riders! We've partnered with the Bear Creek Sportsmen riding club of Hancock, NY to provide access to an extensive trail network and variety of terrain for a ladies-only weekend of braaappin!
Head over to the OVER AND OUT website for more information!
COON HILL RD.  HANCOCK, NY