Lone Rider MiniTent // WLF Moto Camping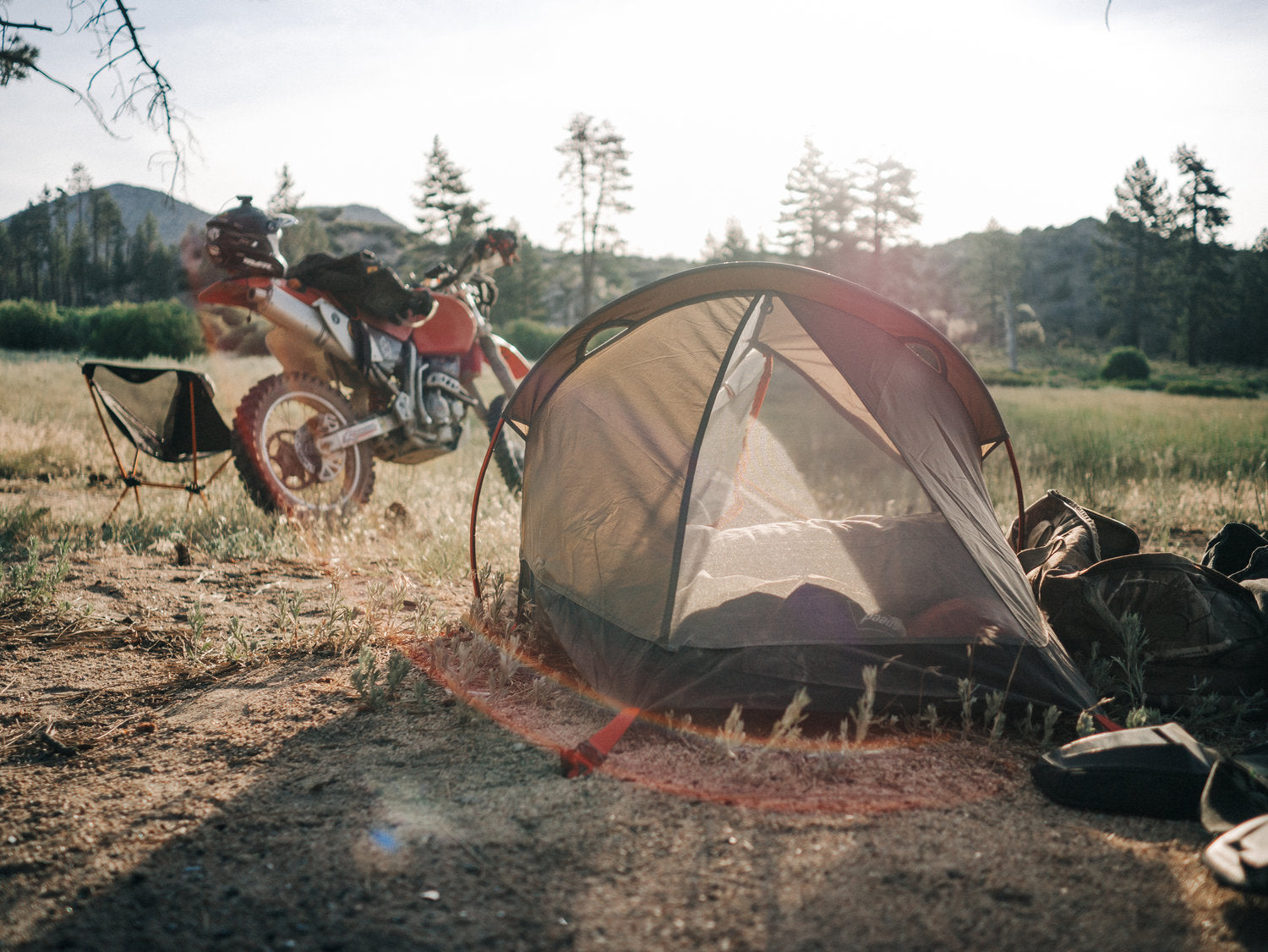 On July 27th the WLF Crew set out on an adventure with a bunch of dudes, some of whom we know very well and the others not at all.  The plan was to just camp out for one night for the #WLFStartorsAndStars event. The weather was going to be pretty nice so first thought was to camp by the fire with a sleeping bag and call it a day since we had to pack the gear on the bikes and had to keep it minimal.  It was then decided that we needed a tent but since we had to ride with it then we needed something small and compact. The light bulb went on and "Lone Rider MiniTent" came to mind. We had seen these things but never had the use for one until now. So we picked a few up.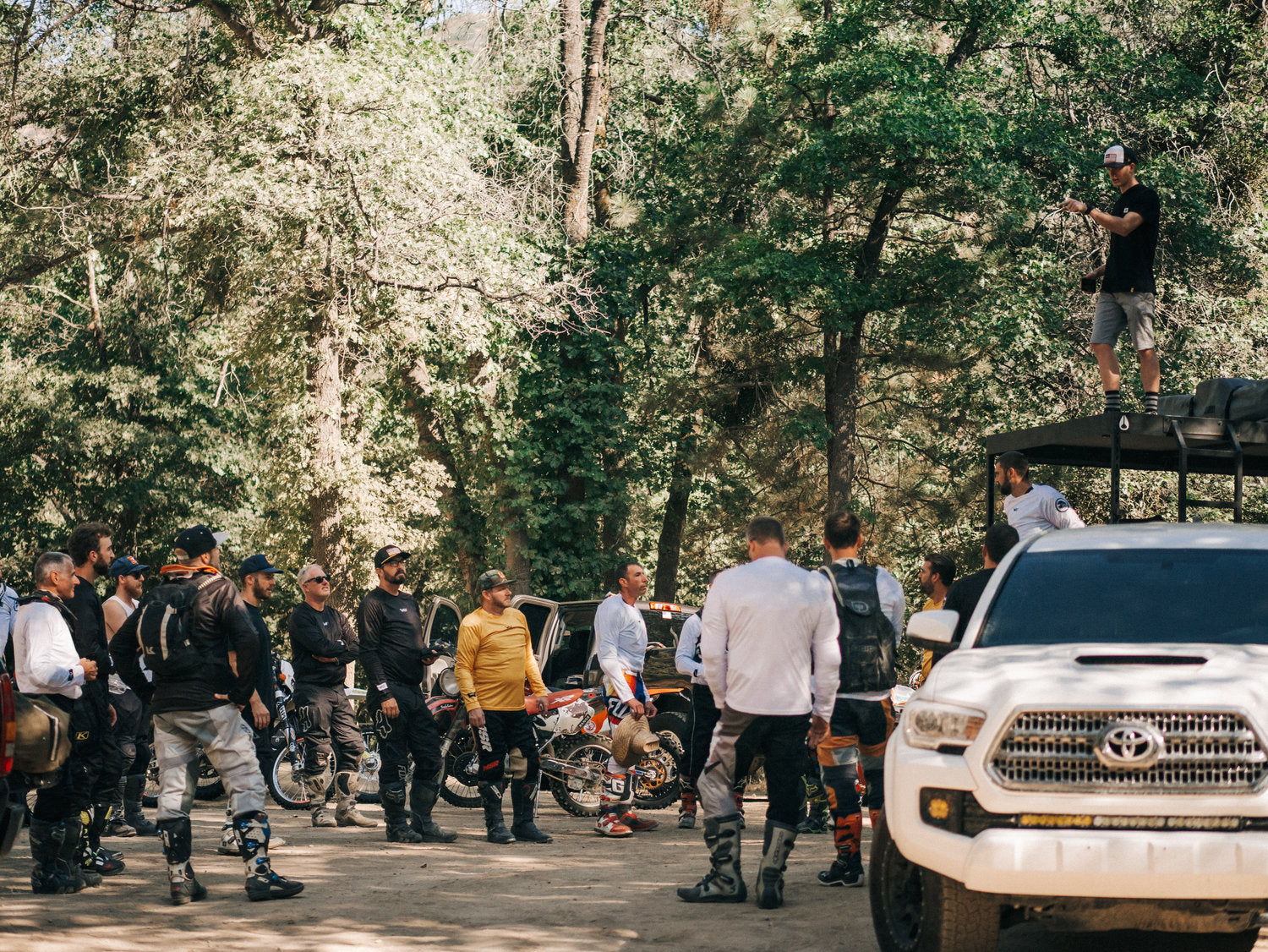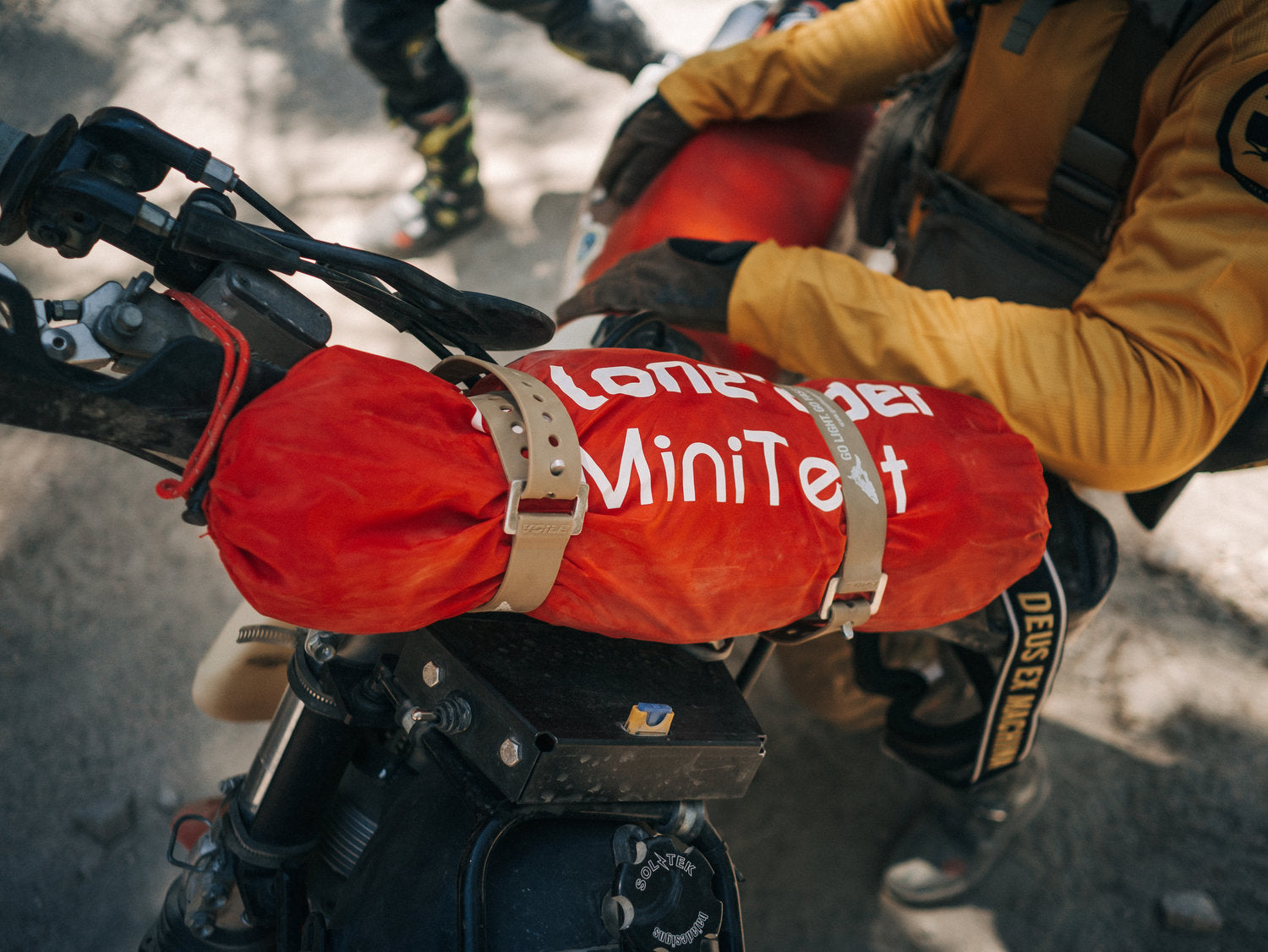 DESCRIPTION:  
Well you can't beat the size.  It is so packable it is not even funny.  We strapped the the back of the Giant Loop Saddlebags with the Giantloop ADV Straps and even threw one of them across the front handle bars also using the GL Straps.  I don't know how light it is exactly but honestly you couldn't even notice it was there at all during the ride.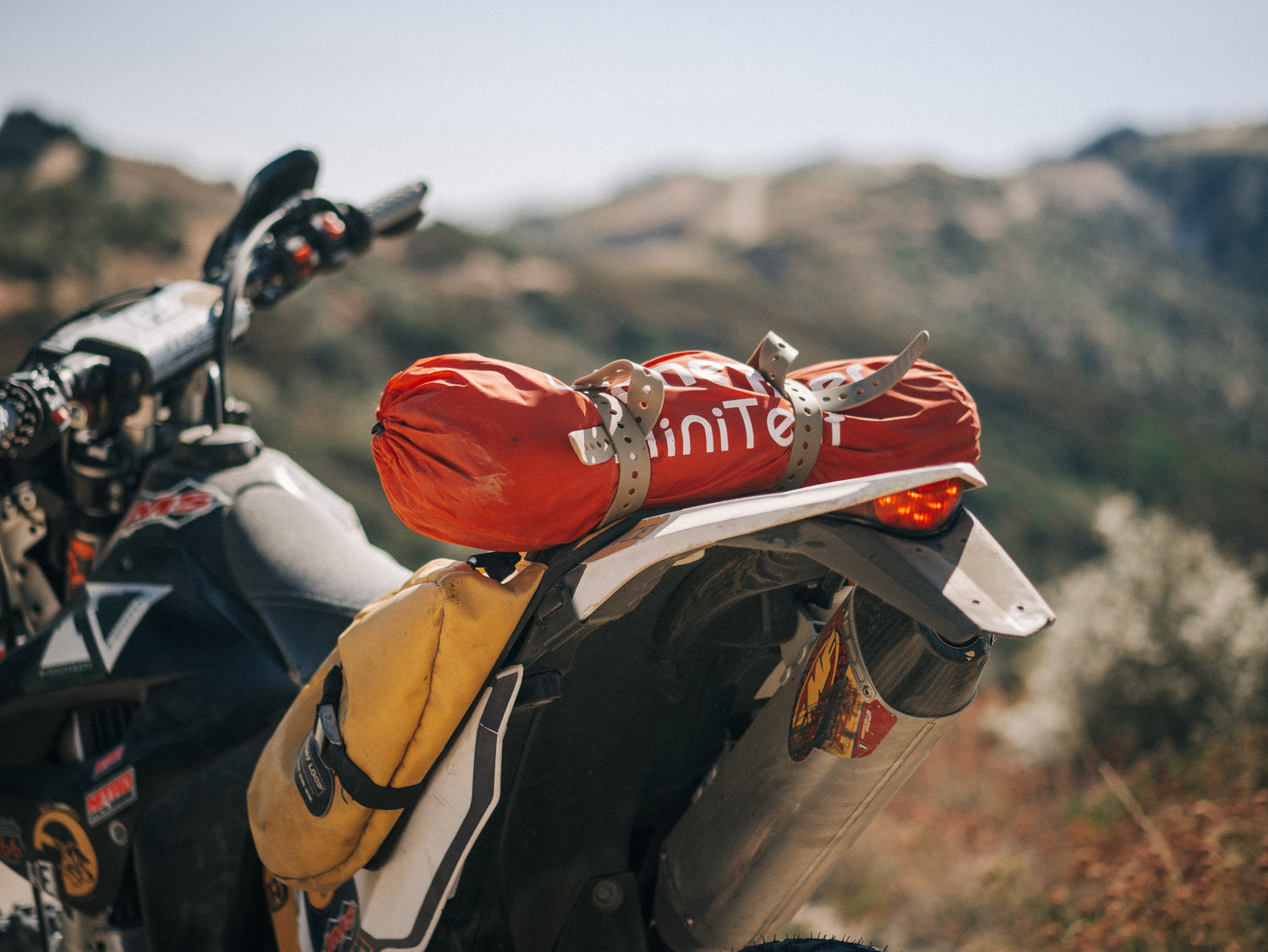 So when we reached the destination there is always the dreaded tent setup.  I mean really who wants to set up a tent; tent stakes, straps, broken poles etc. There is always something that needs to be dealt with.    I don't think any of us even read the instructions. We are guys so I am pretty sure that is expected anyway. On average it took no more than about about 10 minutes to figure it out while enjoying a ice cold beverage.  Sure there are poles and stakes but the quality of everything was definitely there.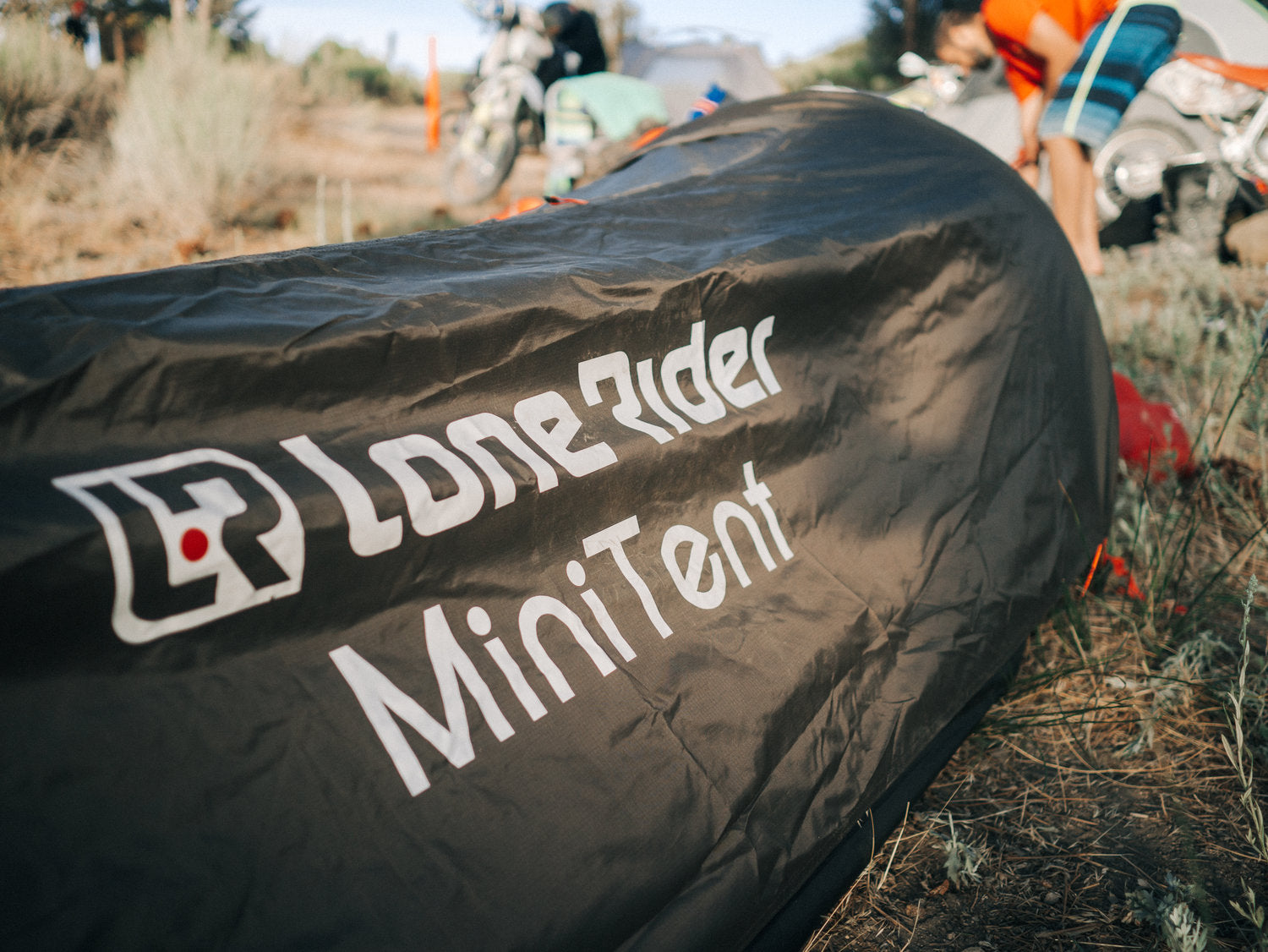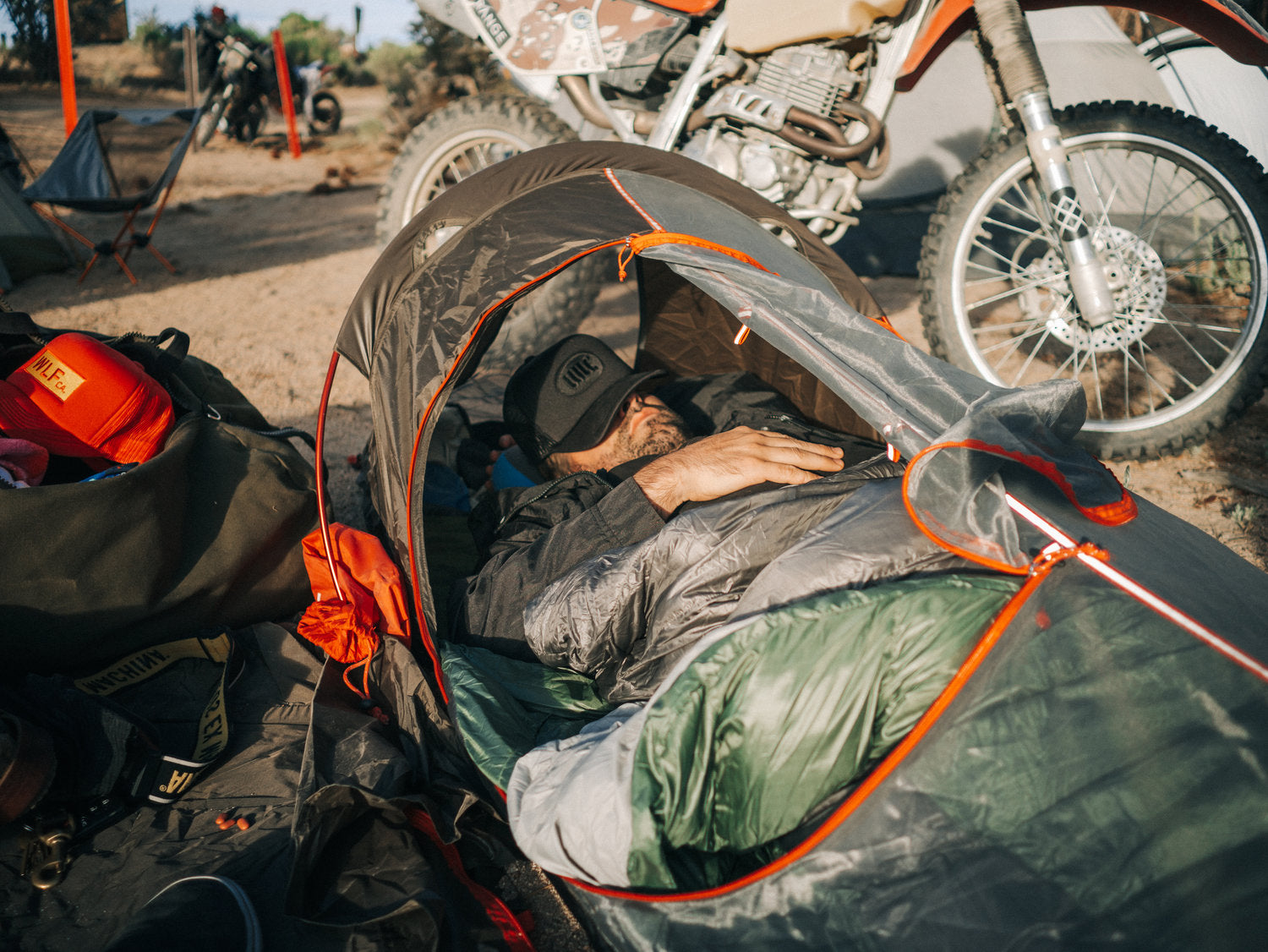 So now there is sleeping in the tent.  Most of us are bigger guys on average say 6'0 185 lbs which is not tiny.    For the most part we shoved our packs where our heads should go, blew up a pad and crawled in there.  The weather was so nice I don't think any of us used the rain fly for its purpose, but instead used it as a doormat for this campout.  At first the consensus was that it seemed a little tight but really it was just the perfect size.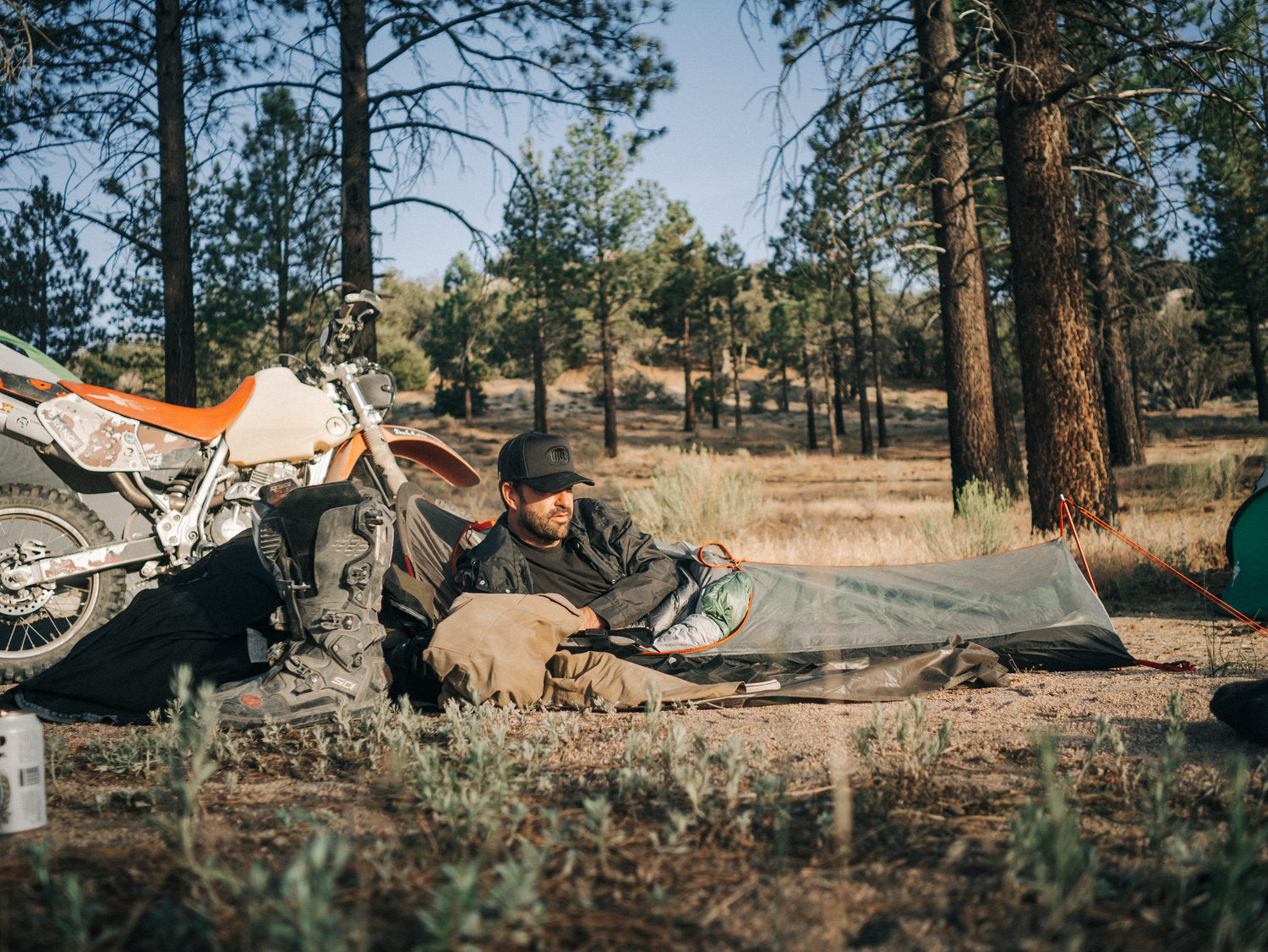 There is just enough room to move and wiggle but if you are restless than well you might want to plan on packing that big bulky tent.  Good Luck!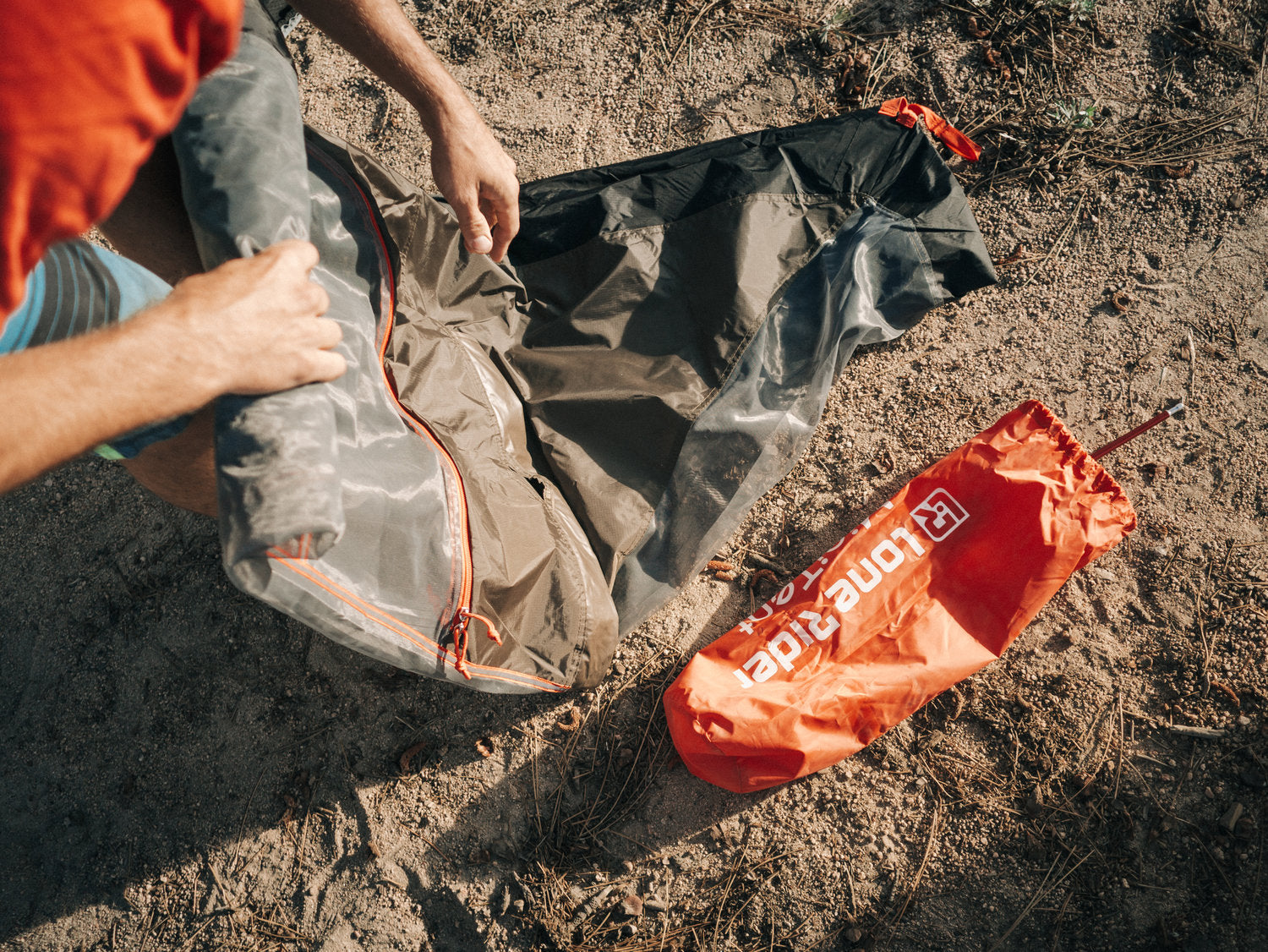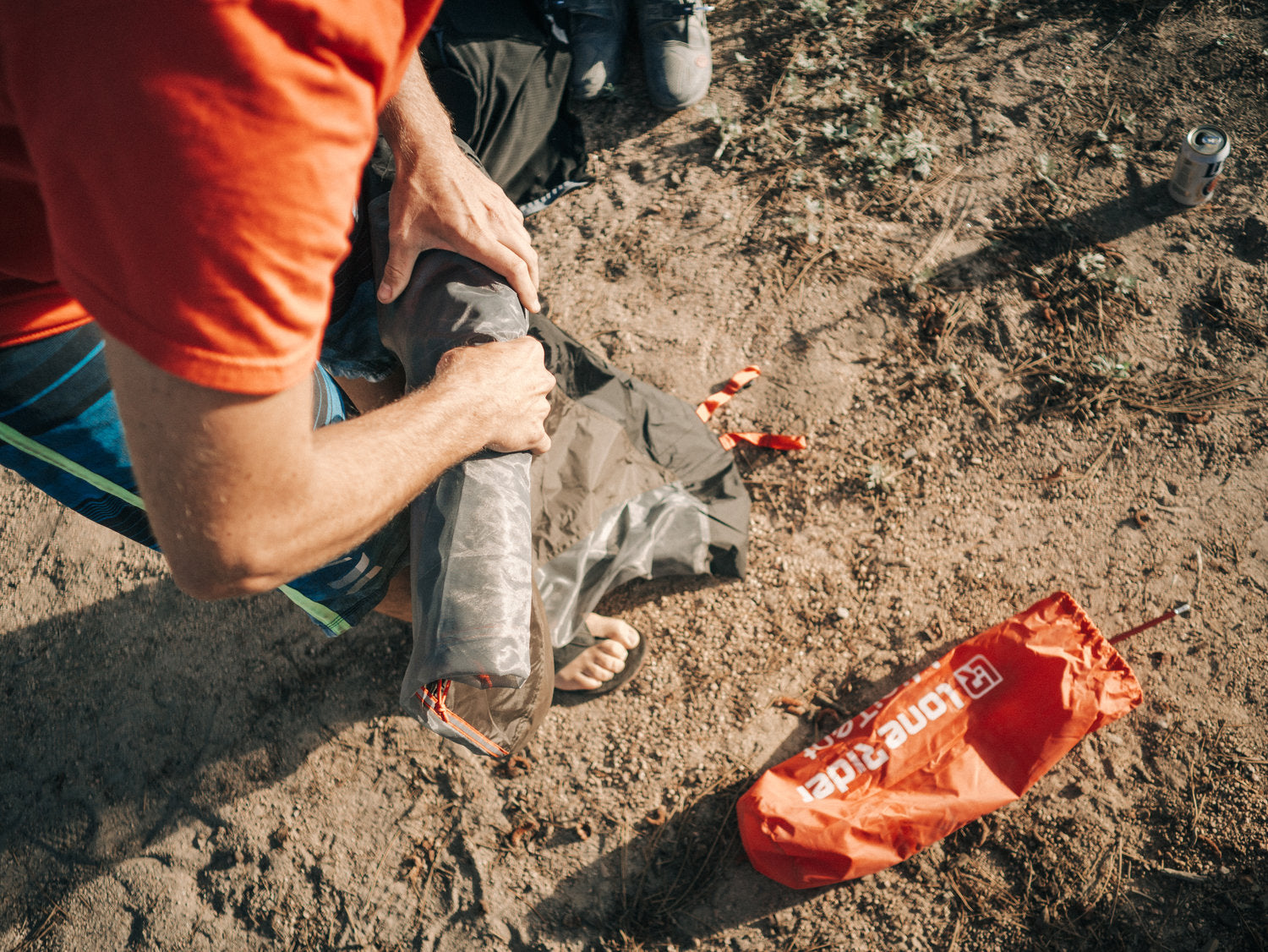 The ride was a total of 120 miles with the tent and didn't even notice it.  Props to the crew and Blake at Lone Rider for this handy little tent.
Pros - Small, Light & Compact.  Perfect for the Dual Sport guy on a 500cc or under bike with limited storage that wants to camp out under the stars.  
Cons - If you are bigger than me it might be a bit snug.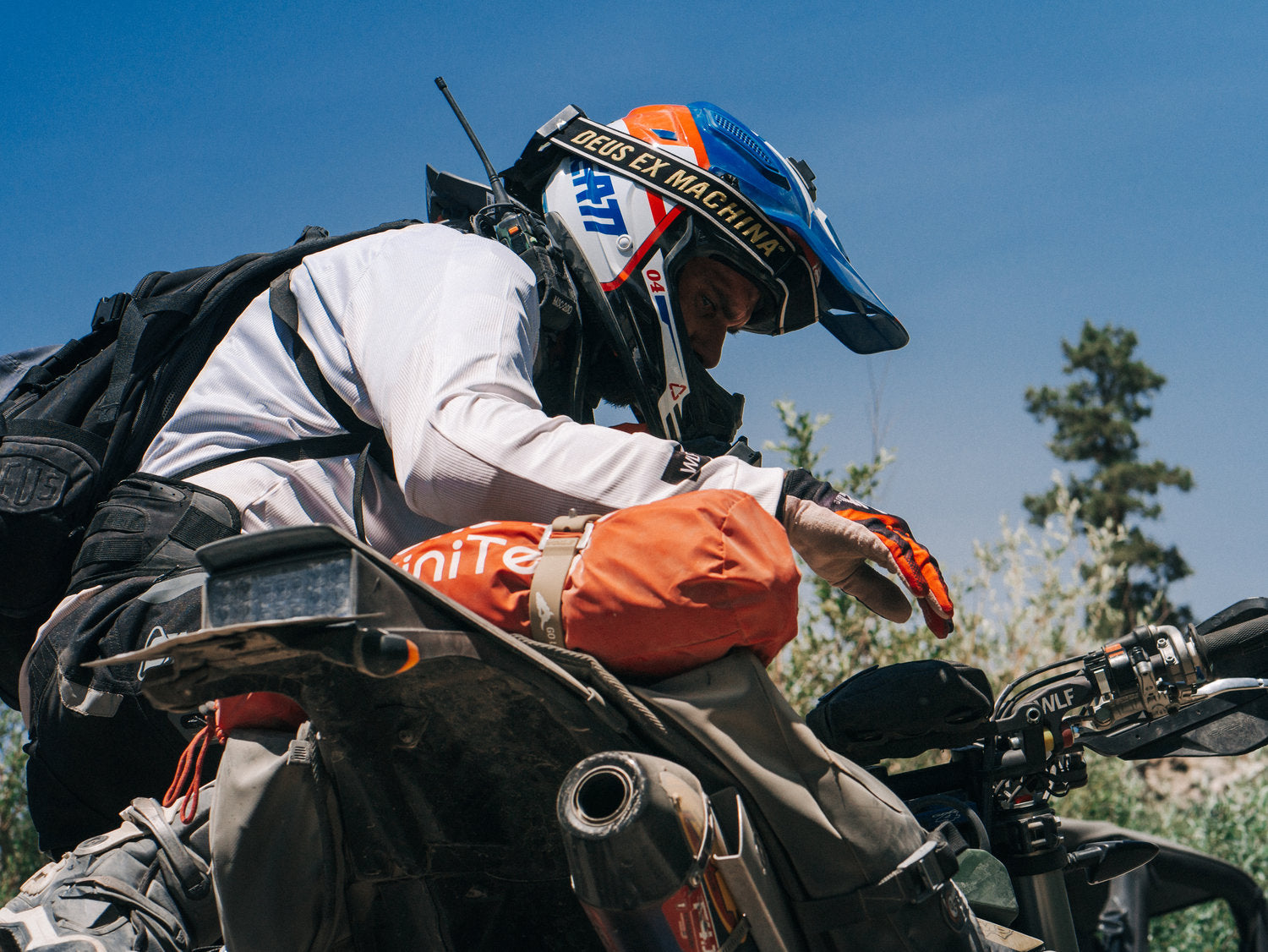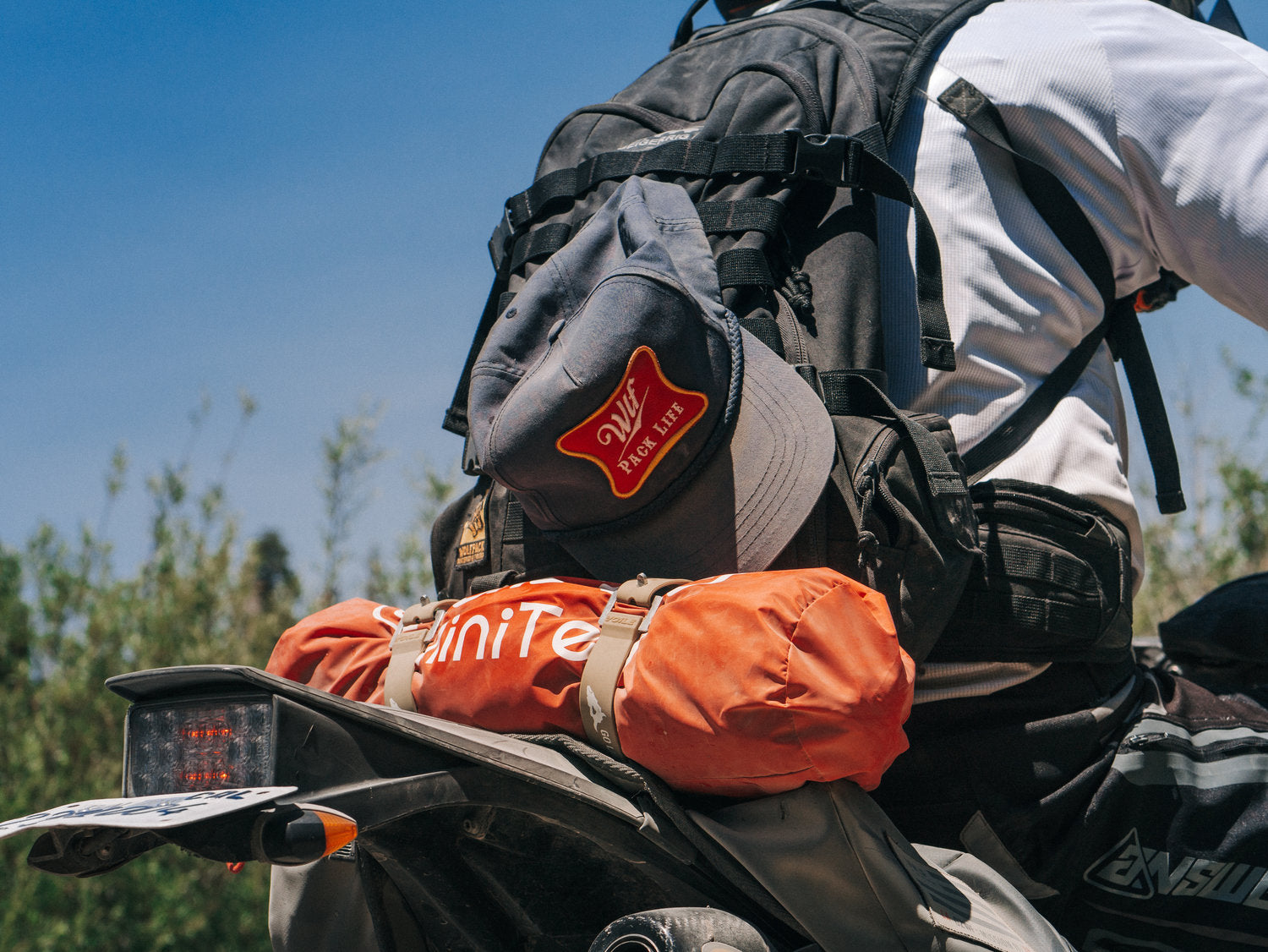 TENT: LONERIDER MINITENT
RIDER: GREG, 6'0" 185 POUNDS, BLUE EYES, MARRIED
BIKE: 2017 FE350S
TRIP TOTAL: 120 MILES, PACKED WITH GL STRAPS ON BIKE
TERRAIN: OFF ROAD TRAILS
The kind folks at LoneRider hooked the WLF community up with a discount code. Use code & link below to purchase!
WLF PURCHASE PROMO CODE: WLF For 20% Off
Use this code at check out via the LoneRider-Motorcycle.com website