OPERATION 2 WHEEL FREEDOM : MIII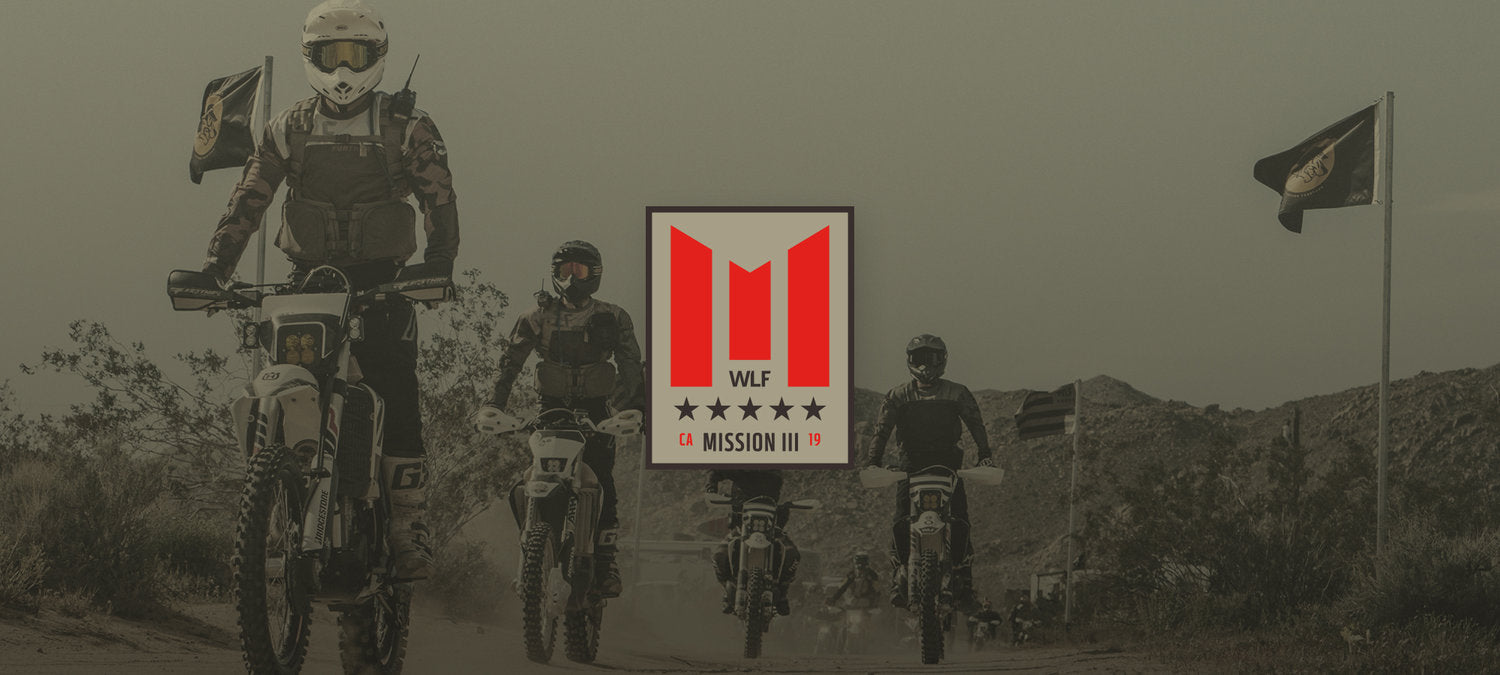 OPERATION 2 WHEEL FREEDOM
MISSION III : 2019
APRIL 5-7 : 2019

Mission III Complete.
You know that feeling you get right after you swap your tail in the whooops going 50 mph and somehow pull it together and ride away clean. That feeling of overwhelming peace and gratitude that feels like butterflies in your brain, heart and stomach. We kinda feel that way right now after Mission III.
W.E don't even know where to start. First things first, want to take a moment to THANK YOU, for your contribution of time, effort, energy, product, finances and passion to make this event a reality. From all of us founders, veterans and attendees we thank you from the bottom of our hearts. We are truely blessed to have your support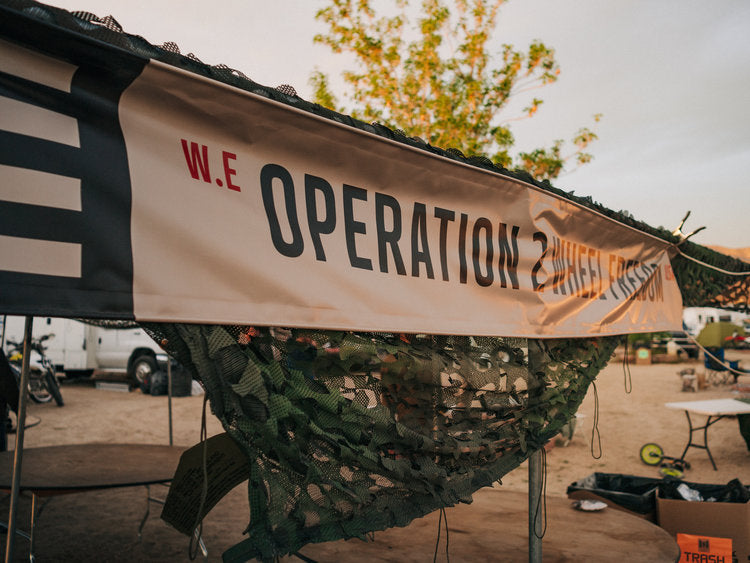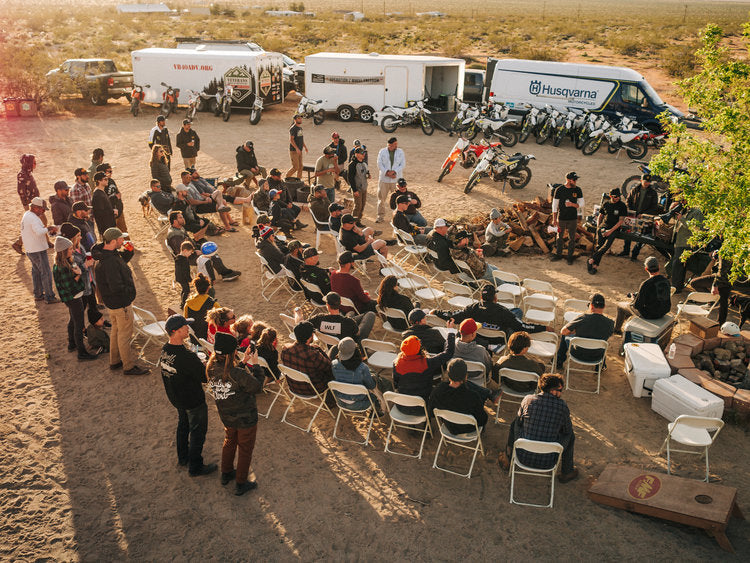 W.E constantly work to foster our community. When we created our military appreciation ride "MISSION" we never realized what was to come. A simple message of "Thank You" to our vets has rapidly become something more than just another group ride, it's having a massive impact on how people engage on a personal level on and off the bikes. Life long relationships are being forged right in front of us and the love is felt from the vets and participants in a major way. The generosity and the investment goes a long way.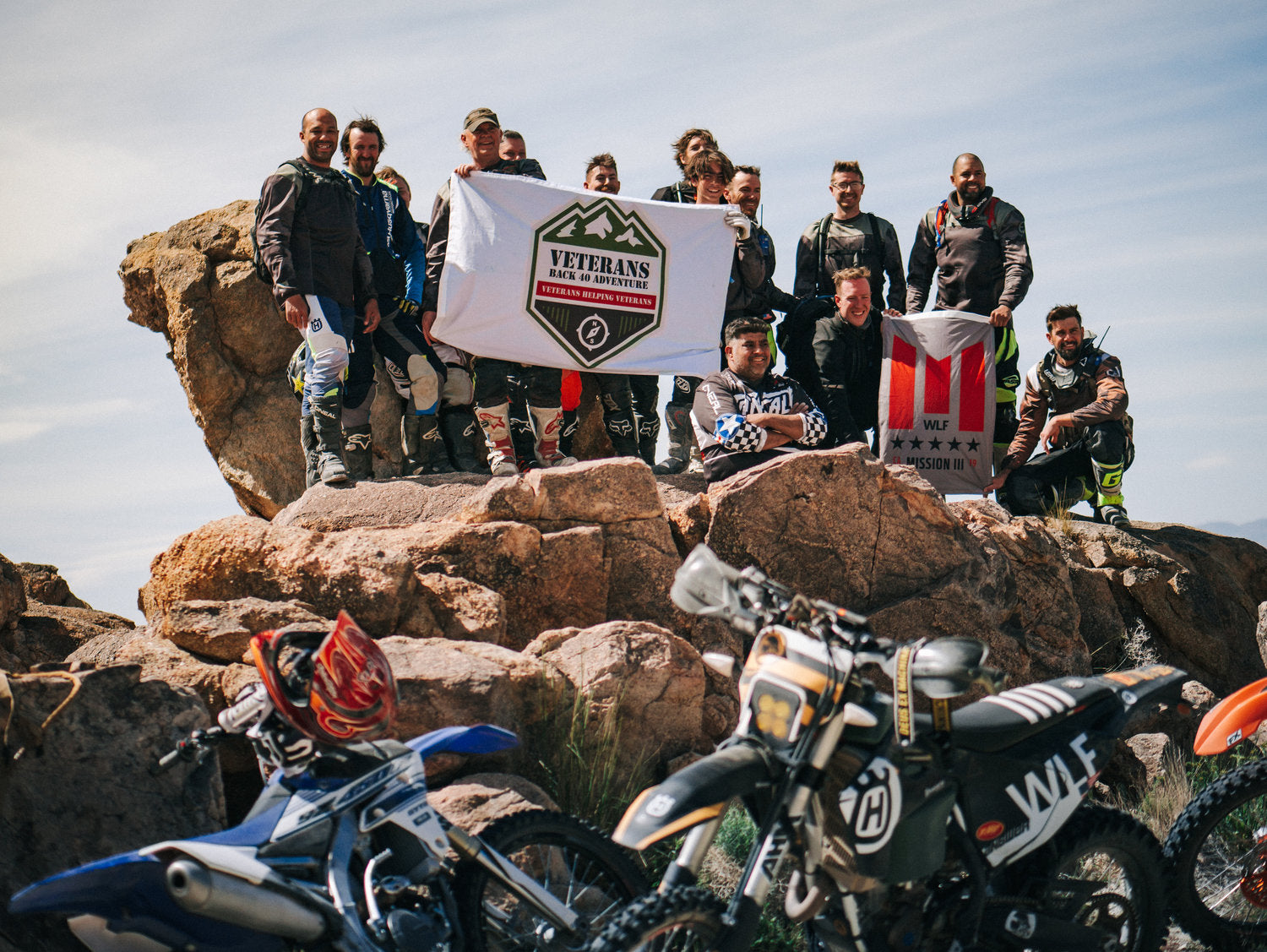 STATS: 75 PARTICIPANTS, 29 VETERANS, 10 STATES REPRESENTED FROM TENNESSEE, UTAH, NEVADA, FLORIDA, ARIZONA, OREGON, WASHINGTON, IDAHO AND CA, 10 HUSKY DEMOS, 3 RIDES, 150 MILES, 200 GALLONS OF GAS, 100 BREAKFAST BURRITOS, 50 LBS OF BRISKET, 17 GALLONS OF COFFEE, 1535 HIGH FIVES, 937 HUGS AND 1 MILLION SMILES.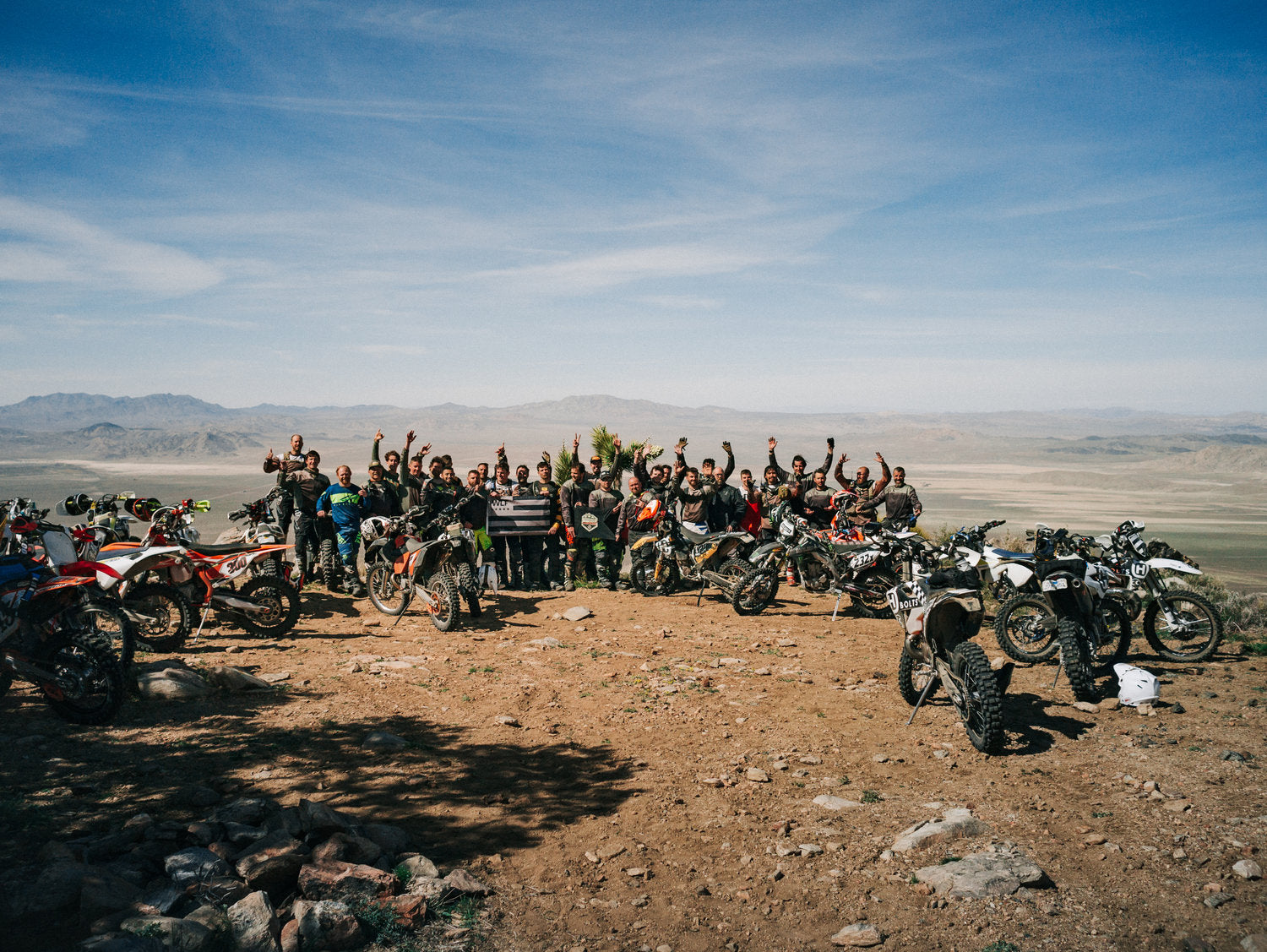 The industry that we love has supported us and continue to show us just what it means to be part of the two-wheel family. W.E can't thank you enough for all the support and letting us grow in our own way with our own vision. These brands and the people behind them are all one of a kind that deserve a standing ovation for their commitments to the dreams that all of us have to ride a bike.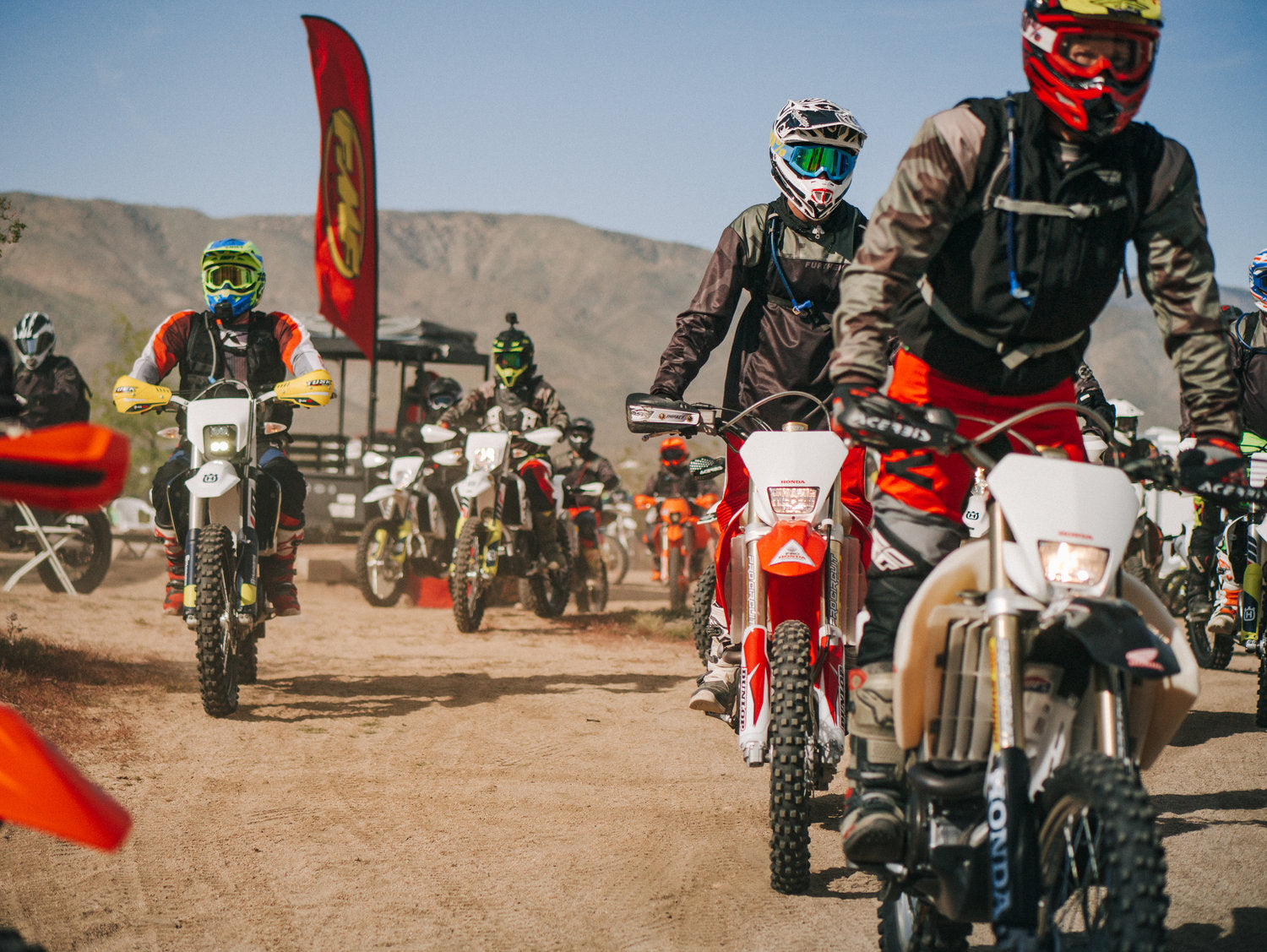 Any further support you can offer with beating the social media drum posting, tagging, re-postin, main feed, stories whatever platform you use would be incredible! More visibility we have on this allows us to support these vets as proceeds from all the merch go back to the Mission event fund and the vet based organization @VeteransBack40.
See below link for images that are ready for use, #O2WF #WLFMissionIII #WLFurtherTogether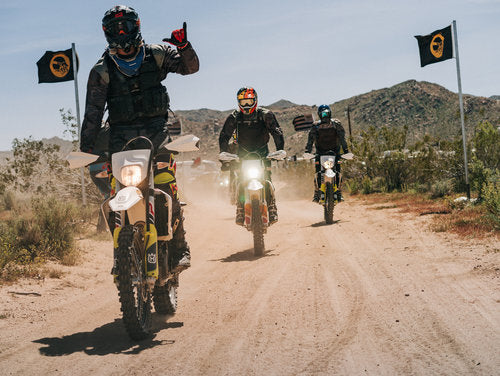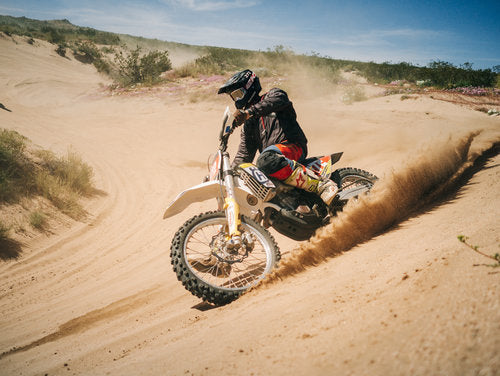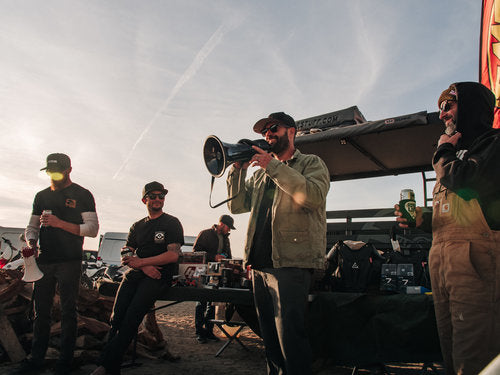 Our Mission is simple, Unifying riders around the globe with a common passion of two wheels and a throttle to go FUTHER TOGETHER. W.E all start and work together to finish in the same spot and love it every step of the way.
THANK A VET. W.E. THANK YOU.
MISSION III is a private event in WLF's backyard of the Southern California high deserts. MIII is hosting military personnel from around the country for a good ol' fashion trail rip with some good folks. A time to enjoy riding bikes, food, fireside laughs and make some incredible memories.
We are forever grateful and stoked to have our epic family at HUSQVARNA out again with demo fleet for 2019 FE250s in full effect. 10-13 bikes and some of the most salt of the earth humans from Husky to help everyone enjoy some of their newest pony's in some solid terrain.
WLF - MISSION III : STANDARD ISSUE HUSQVARNA FE501 BUILD
Thank you to all the supporting brands that helped bring this bike to life.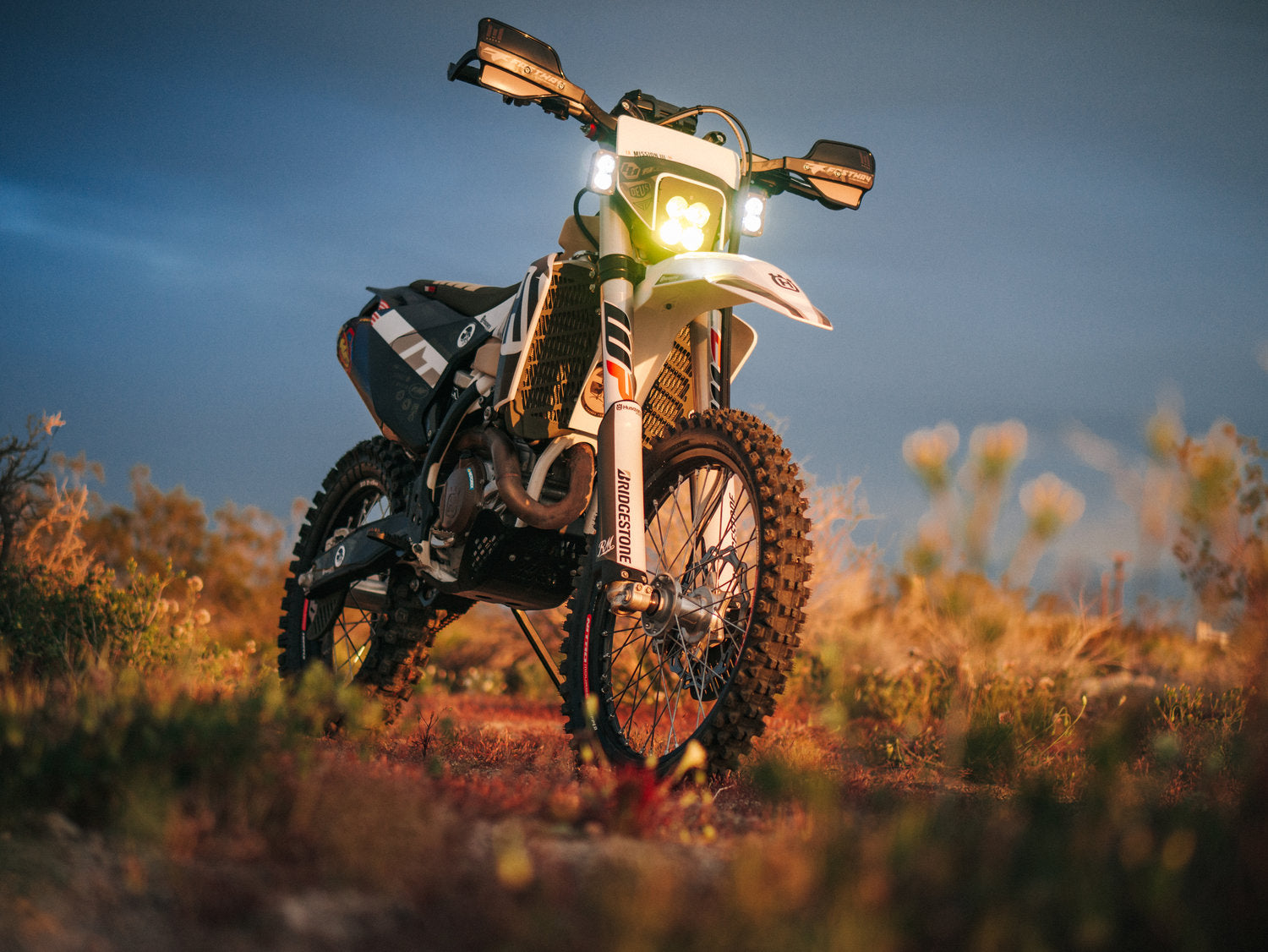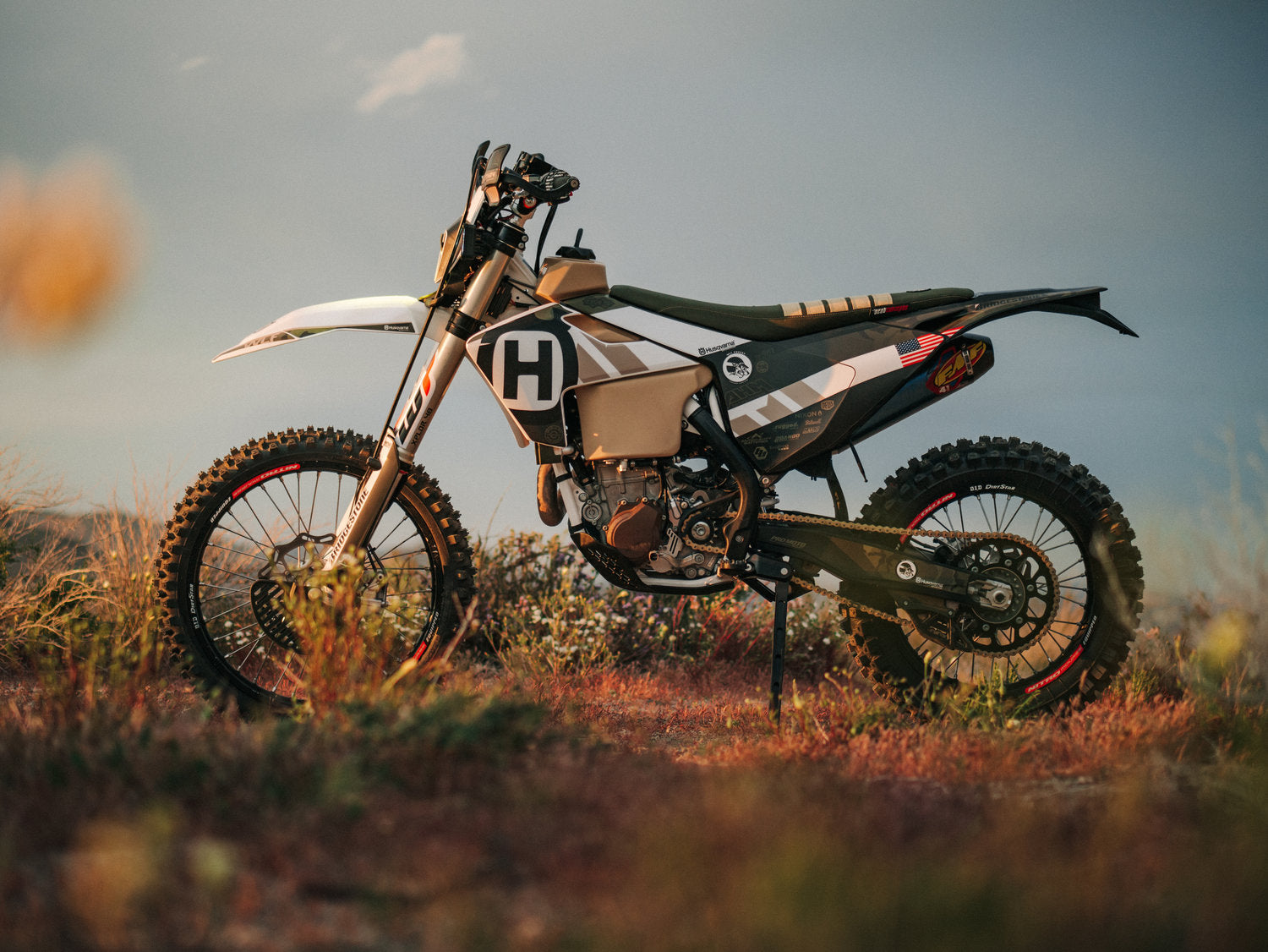 IF YOU'D LIKE TO CONTRIBUTE TO THE CAUSE YOU CAN REACH THE WLF TEAM
Help support the Mission and give back to an amazing organization in Veterans Back40 by purchasing any of the LIMITED goods!
HUGE THANKS TO ALL THE PARTICIPATING BRAND PARTNERS
@husqvarnamotorcyclesusa // @fmf73 // @imsproducts // @deusemporium // @answeroffroad // @bajadesignsofficial // @giantloopmoto // @dango_design // @antigravitybatteries // @seatconcepts // @ruggedradios // @nixon // @stancesocks // @bulletproofdesigns // @ridetrailtech // @fasstcompany // @nuetech.nitromousse.tubliss // @teccolorcraft // @promotobillet @reverendmotors // @bridgestonemotousa // @biltwell // @bell_powersports // @muul_usa // @rangeessential // @tucker_powersports //@gopro // @ahmfactoryservices // @rmatvmc