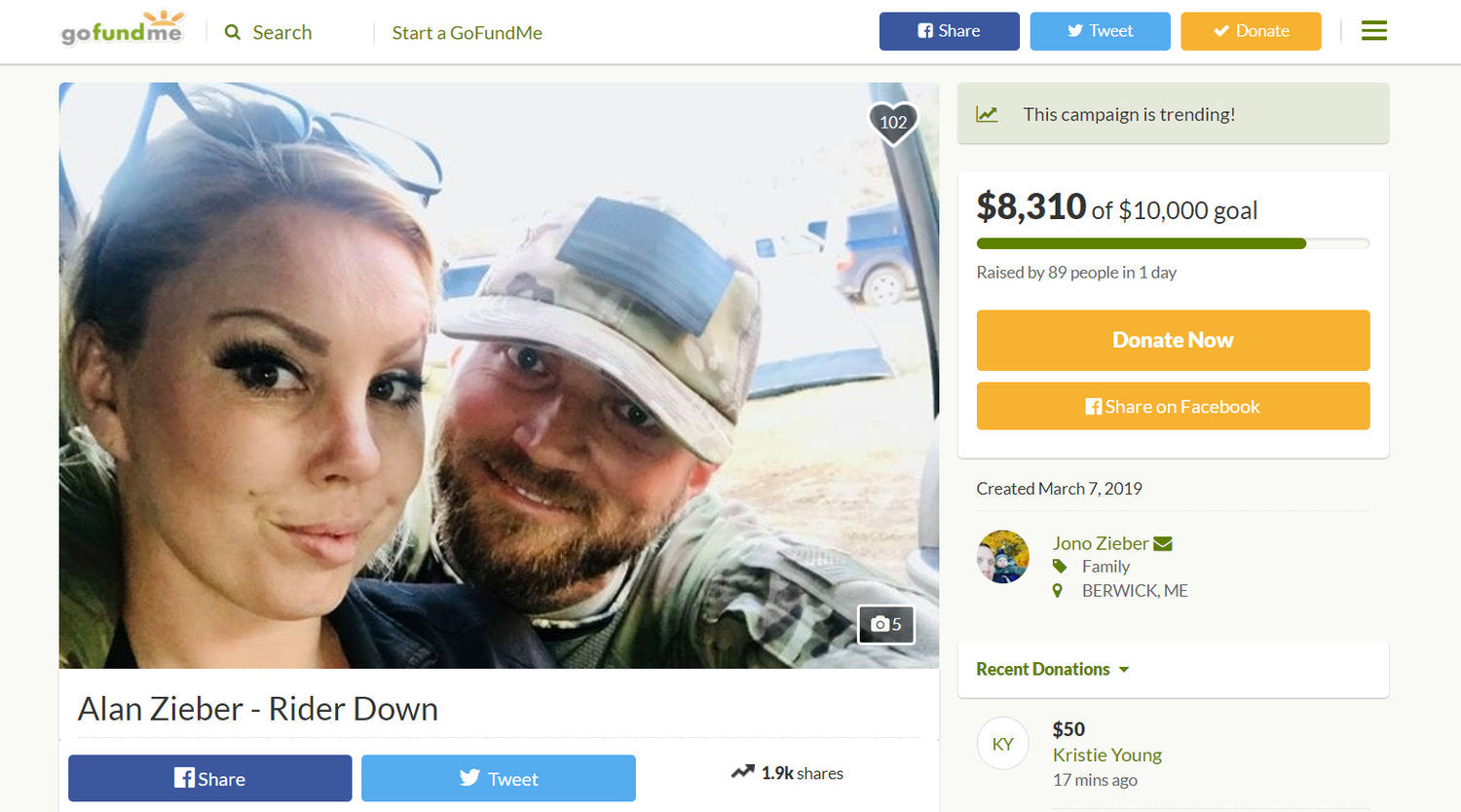 Rider Down - My brother died in a motorcycle crash this early morning 7 March 2019.  He was alone on his way home from a group ride with friends.   He has three kids: one young daughter and two teen sons, wife and new home.
I wanted to raise any amount possible to help pay for the funeral and burial. Also wanted to have some college funds started for the kids. 
The goal is set high in my opinion but any and all will be given to the family for their specific needs during this time of need. Money won't fix all things so please be praying for my family and specifically that all affected by this.

EVERY thought, prayer, and cent will be immensely appreciated. Thank you so much for even your time reading this.