[WLF] PROFILES: DIENKS - 19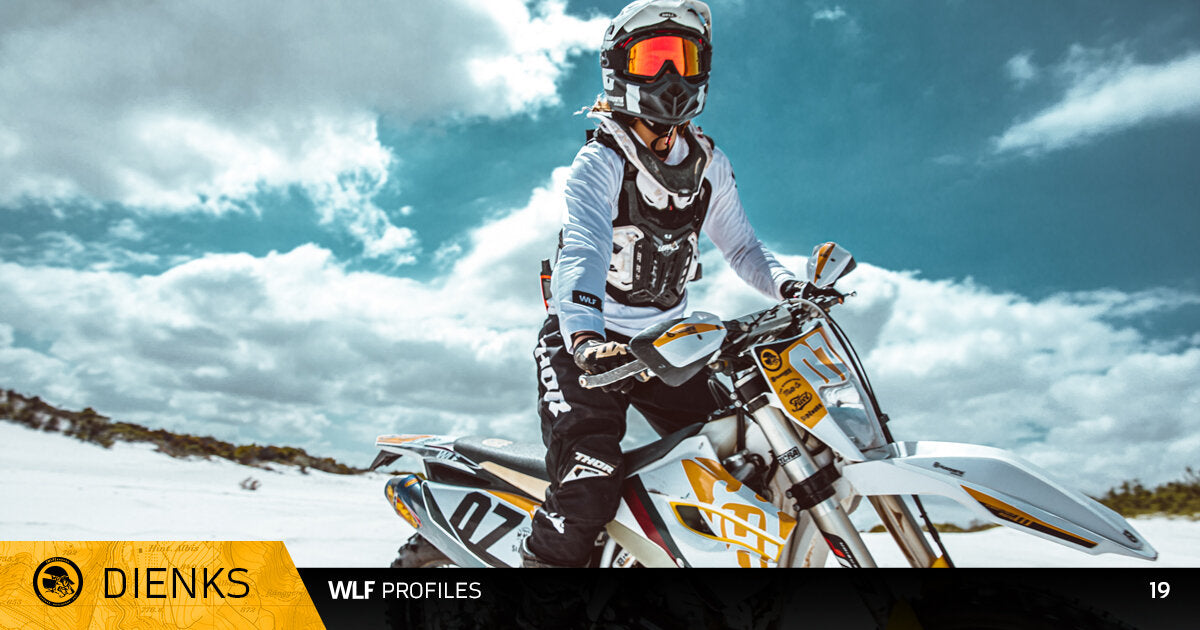 AKA DIENKIETOY (PRONOUNCED DINKY TOY LIKE A LITTLE COLLECTIBLE TOY CAR)
RESIDENCE: CAPE TOWN, RSA
GARAGE: BMW R NINE T URBAN GS// HUSQVARNA FE250 // HUSQVARNA FE450 RALLY // KTM5OOEXCF RALLY // HUSQVARNA 701 ENDURO
RIDING TYPE: DUAL-SPORT ADVENTURE // ENDURO // RALLY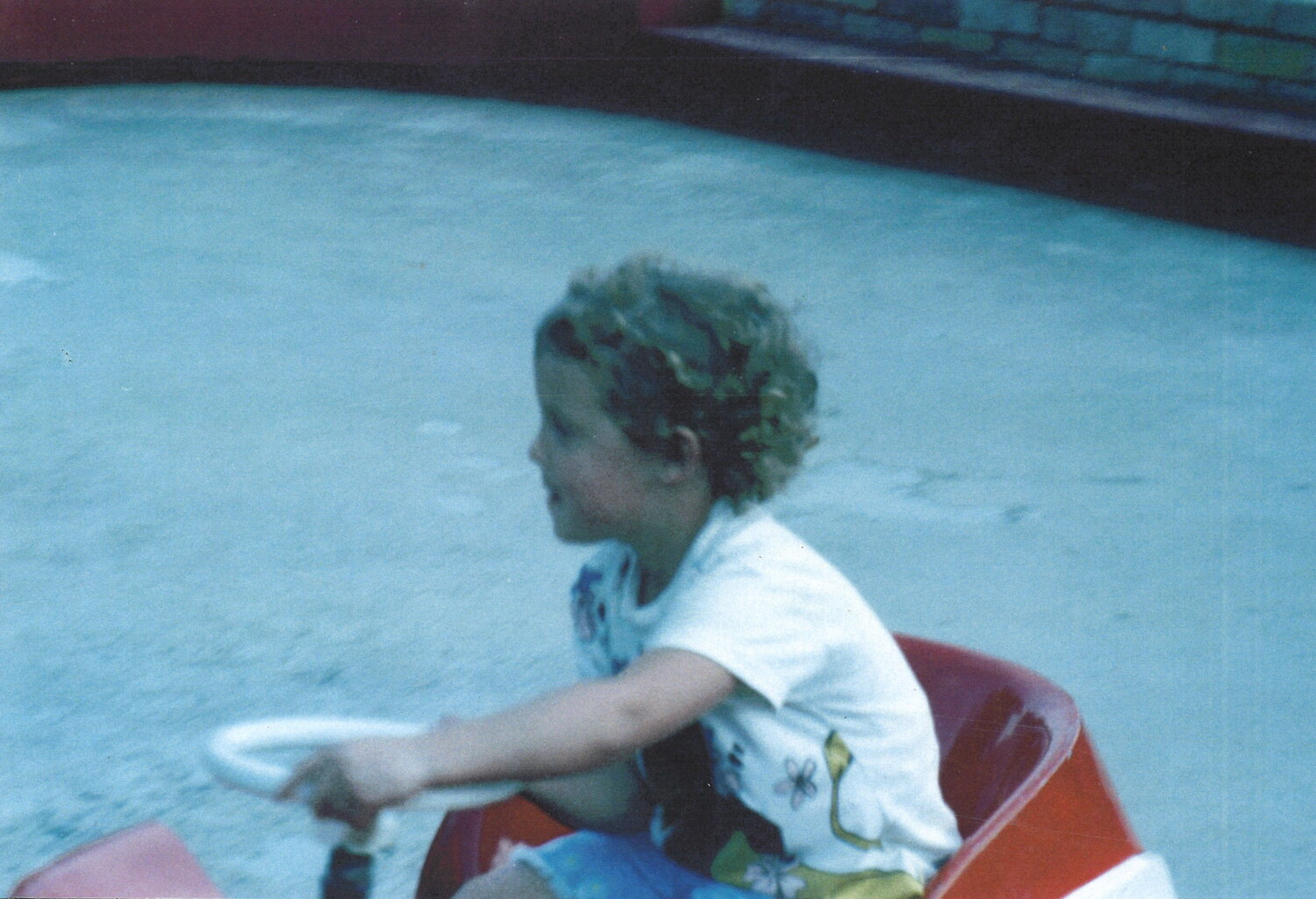 I didn't ride much since I was a little girl & I had traded in my curiosity for two wheels with my love for four legs on horseback. That's until I moved to HONG KONG and my appreciation & admiration for motorcycles returned. Coming from SOUTH AFRICA where space is ubiquitous and the law is less of a guideline and more of sense of what you can get away with, I struggled to obey the endless rules & mass of people in the big concrete jungle . I needed space to roam free … to escape and to get around without queuing in lines for a bus schedule. I was lucky enough at the time that my partner had a passion for building motorcycles and that he desperately wanted the backseat of his Ducati back after having gracefully allowed me to pillion with him for years :)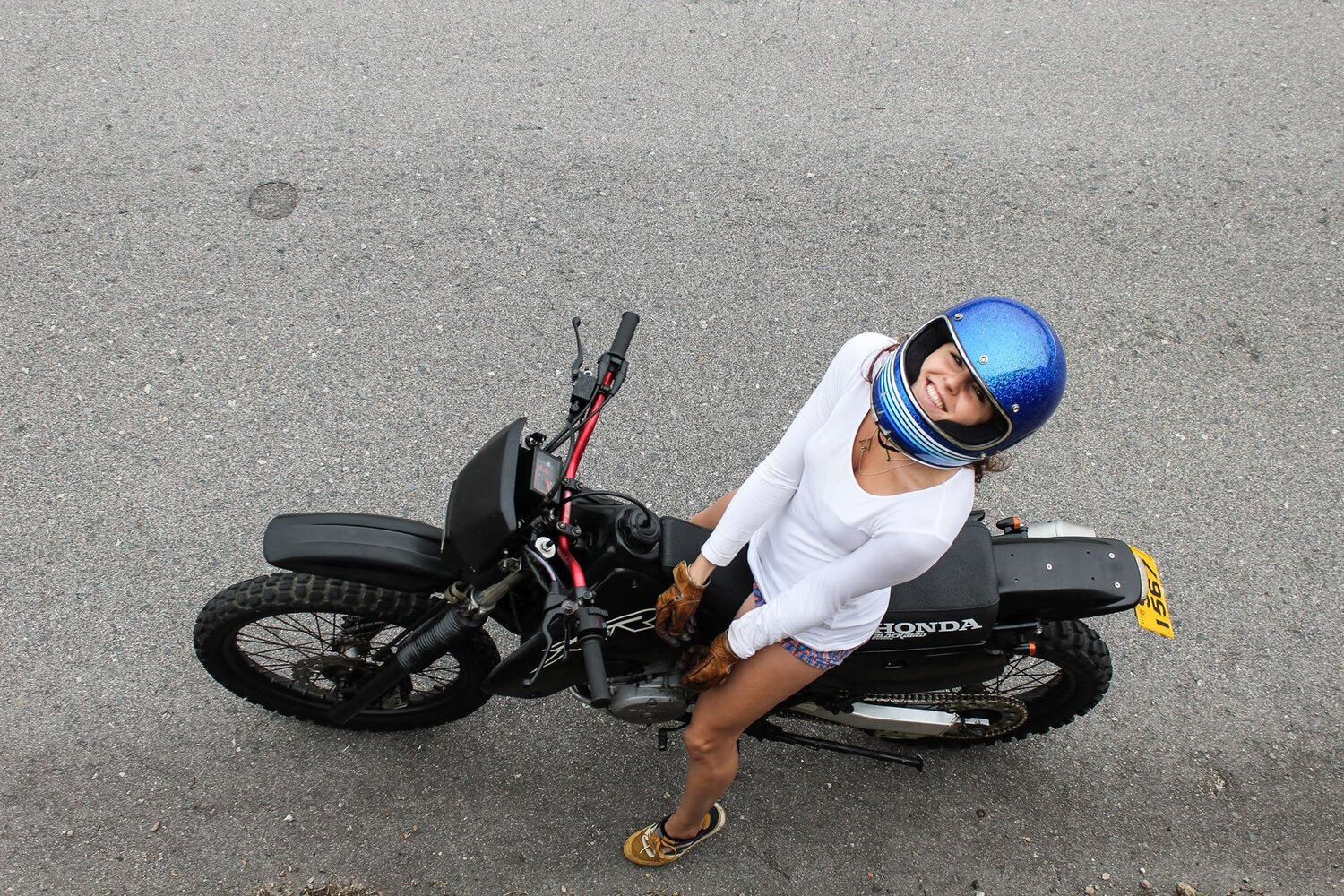 Returning to HONG KONG one year after having spent Christmas in SA , I got back to my first ever set of wheels - a custom built XR600 called BLACK BIRD. We cruised the urban streets, learned to surf tropical waves and two wheels became my freedom.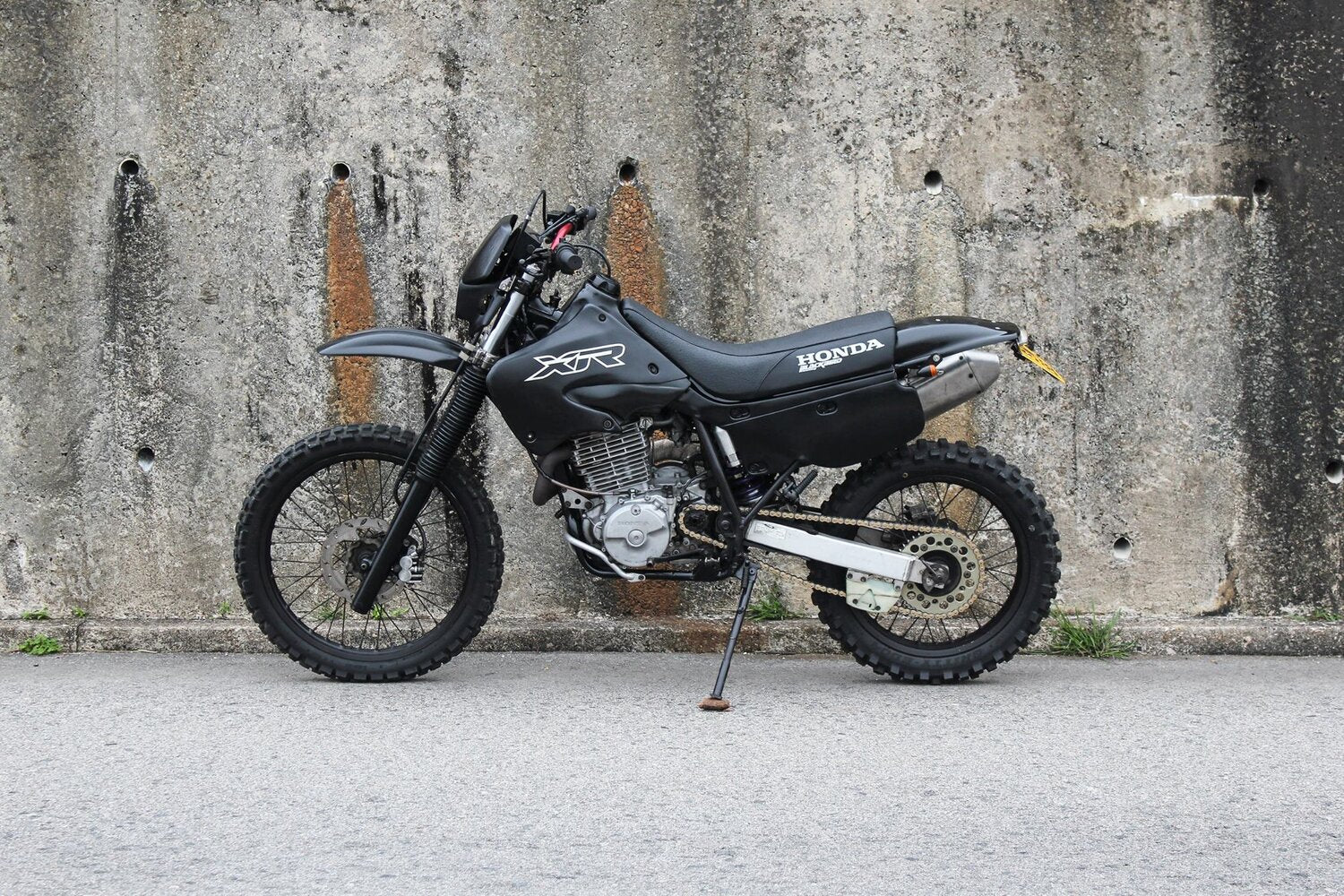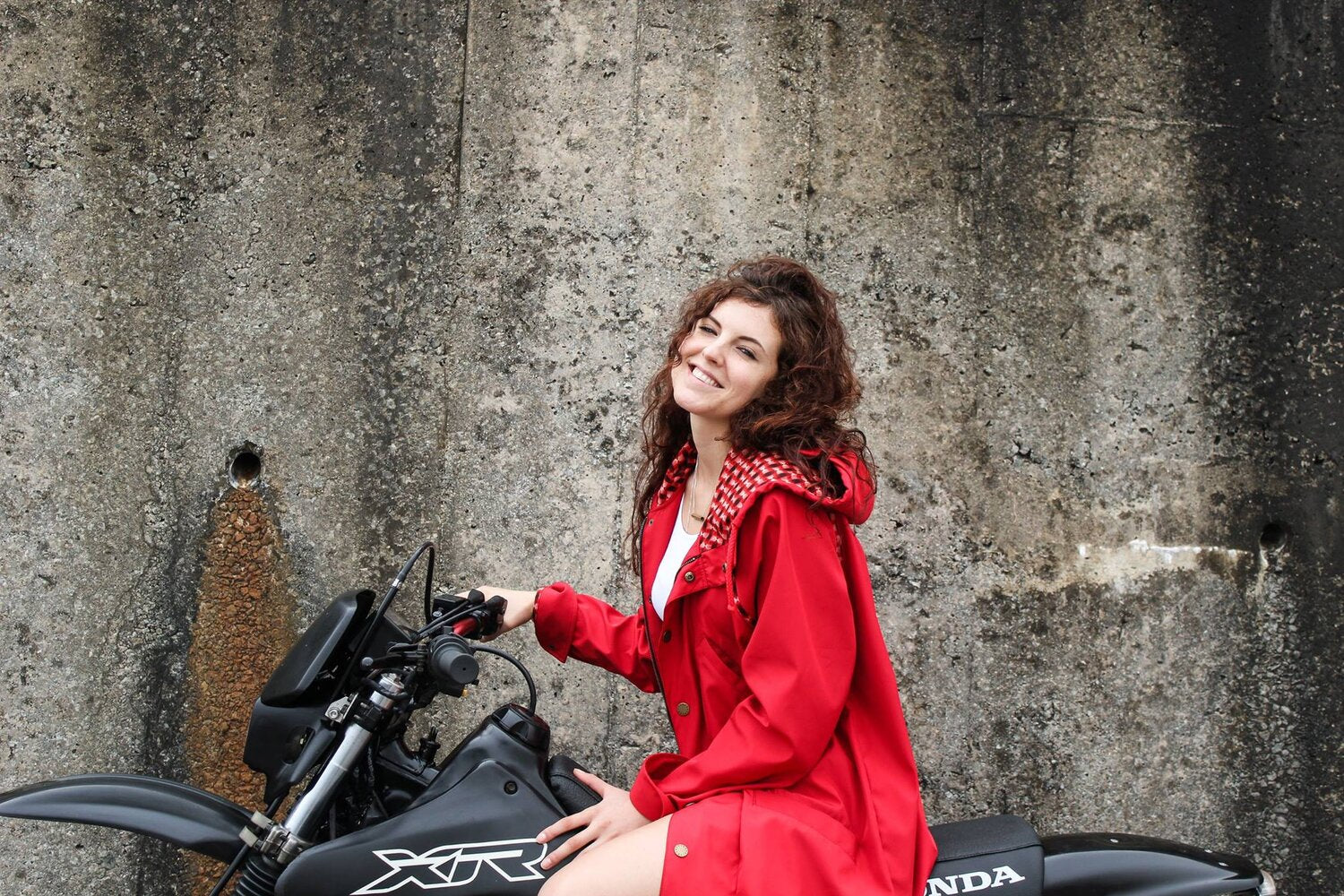 RIDING ADVENTURES & FRIENDS
PRESENT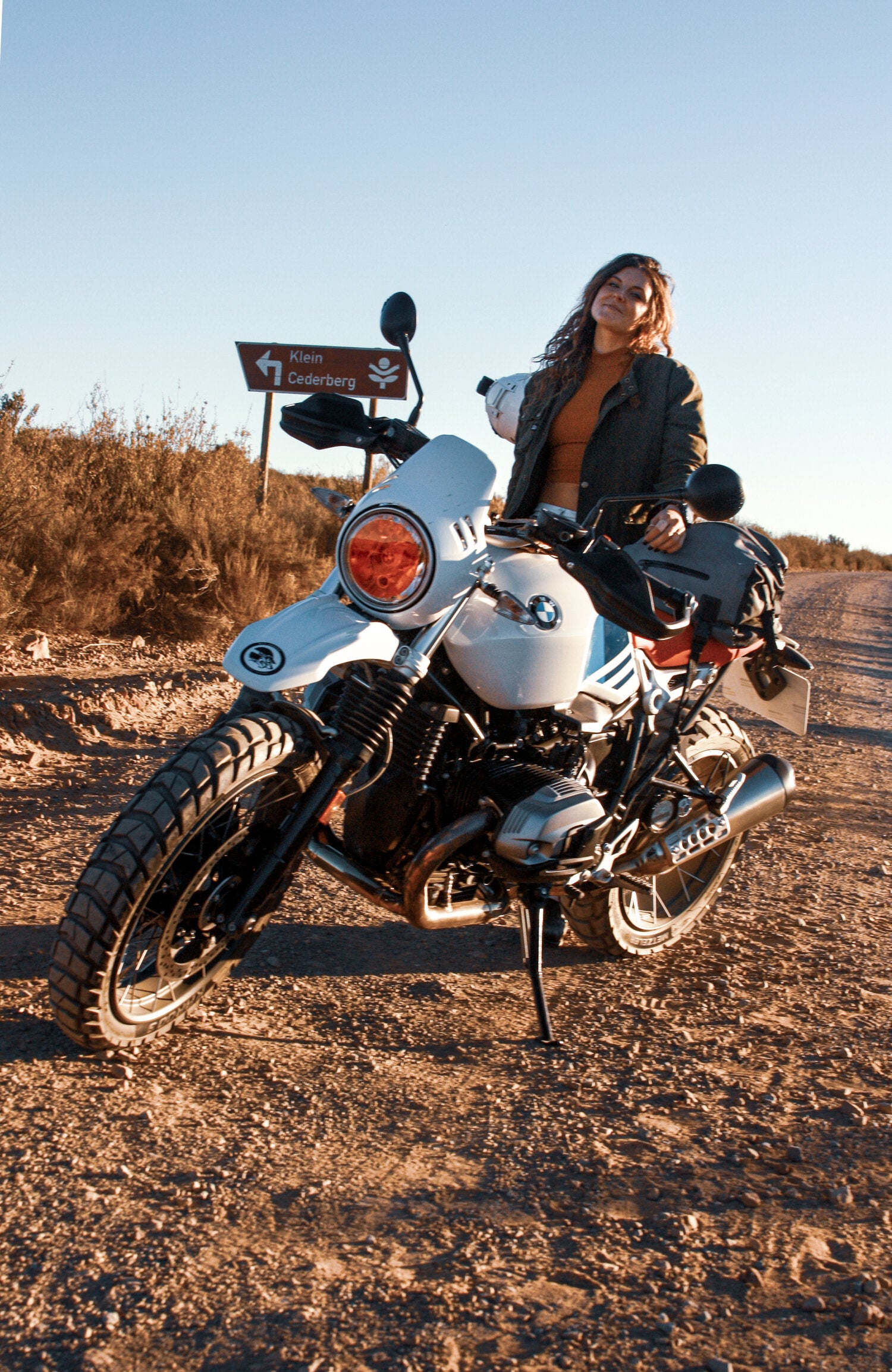 I MOVED BACK TO SOUTH AFRICA OCTOBER OF 2018…
AND THIS IS WHERE MY ADVENTURES BEGAN Having lived in the safety of HONG KONG for years, I became accustomed to commuting by motorbike and couldn't help admire the vast landscape of the Cape I have yet to explore. So NOVEMBER 2018 I bought myself my very first motorcycle - a 2018 BMW RNINET 1200 URBAN GS. Little did I know that this would ignite my relationship with my real dad, as he did exactly the same thing when he turned 27! Except of course he got the original heritage BMW which the RNINET is based off - the R80GS. Which by the way, is my dream motorbike … what a coincidence. With my RNINET called 'BAE' we ended up riding more gravel and off-road than onroad and my riding turned into adventure riding.
Although BAE is highly underrated off-road, I couldn't get to deep untouched places in the wild I so desperately longed for. This is when I reached out to Gary & teamed up with SIDEBURN MAGAZINE on their WOMEN'S DESERT & DUNES RECCE through MOROCCO. I signed up in FEBRUARY, bought myself a HUSQVARNA FE250 and figured I had a month to learn to ride a dirt bike off-road before joining the fierce females with racing backgrounds. I was gritting my teeth not knowing what was waiting for me in MOROCCO … all I knew was that I needed to learn to ride, asap, and I needed to do so in sand dunes of all the places. I don't know if any of you can recall what 'arm pump' feels like for the first time… but I'll never forget that first fiery clamping sensation around my fore arms. I thought I had damaged my arms. Now when I ride dunes , I look back 8 months ago & can only laugh at all things I did wrong and admire how quickly you can learn new skills.
ME & BAE ADVENTURING …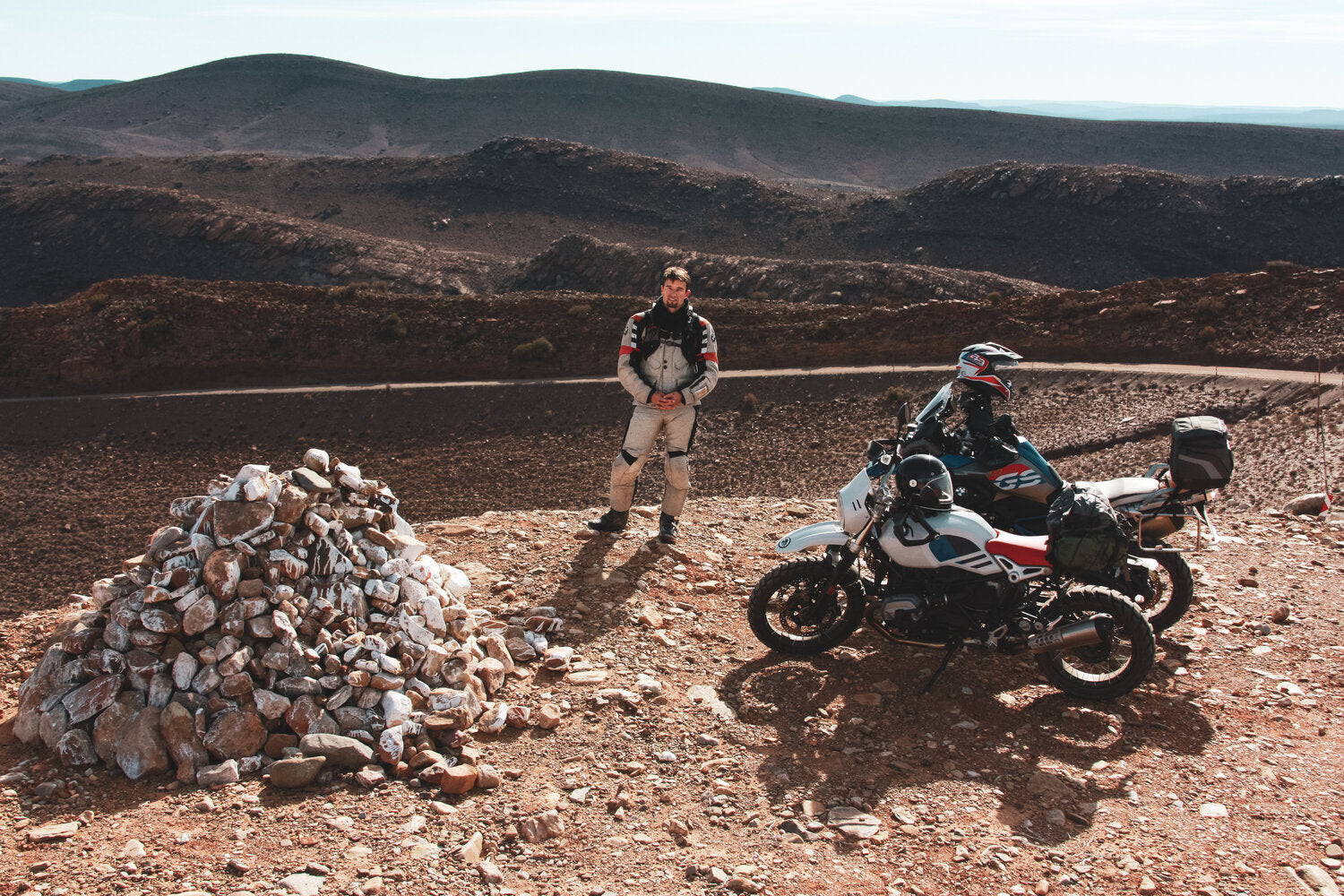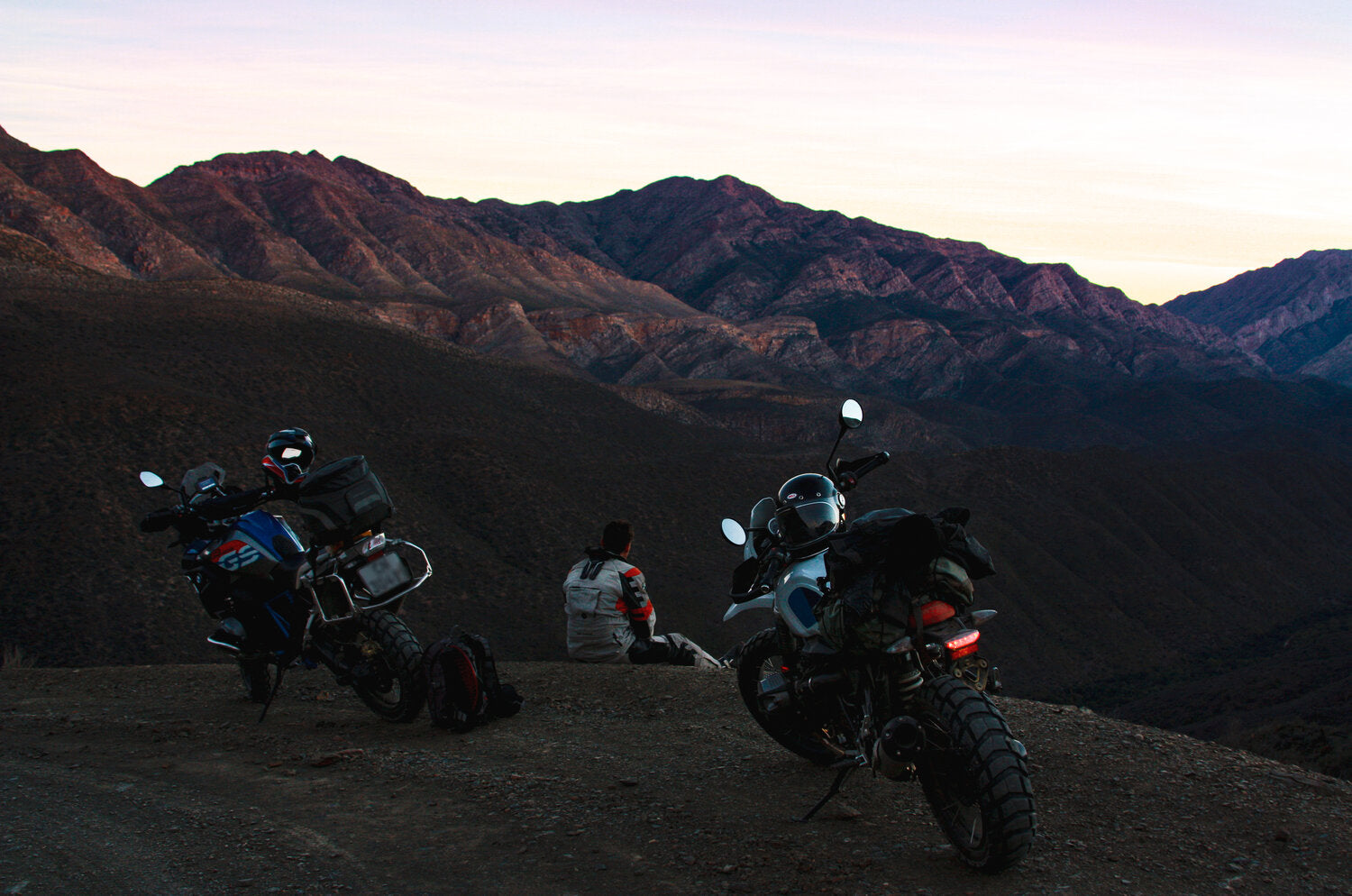 SO OFF TO MOROCCO WE WENT IN MARCH … BRIGHT EYED & BUSHY TAILED
THEY SAY IT'S BEGINNERS LUCK
The first time you try something and you're not half bad at it. MOROCCO turned out less of challenge and more a rewarding adventure than I could have ever hoped for.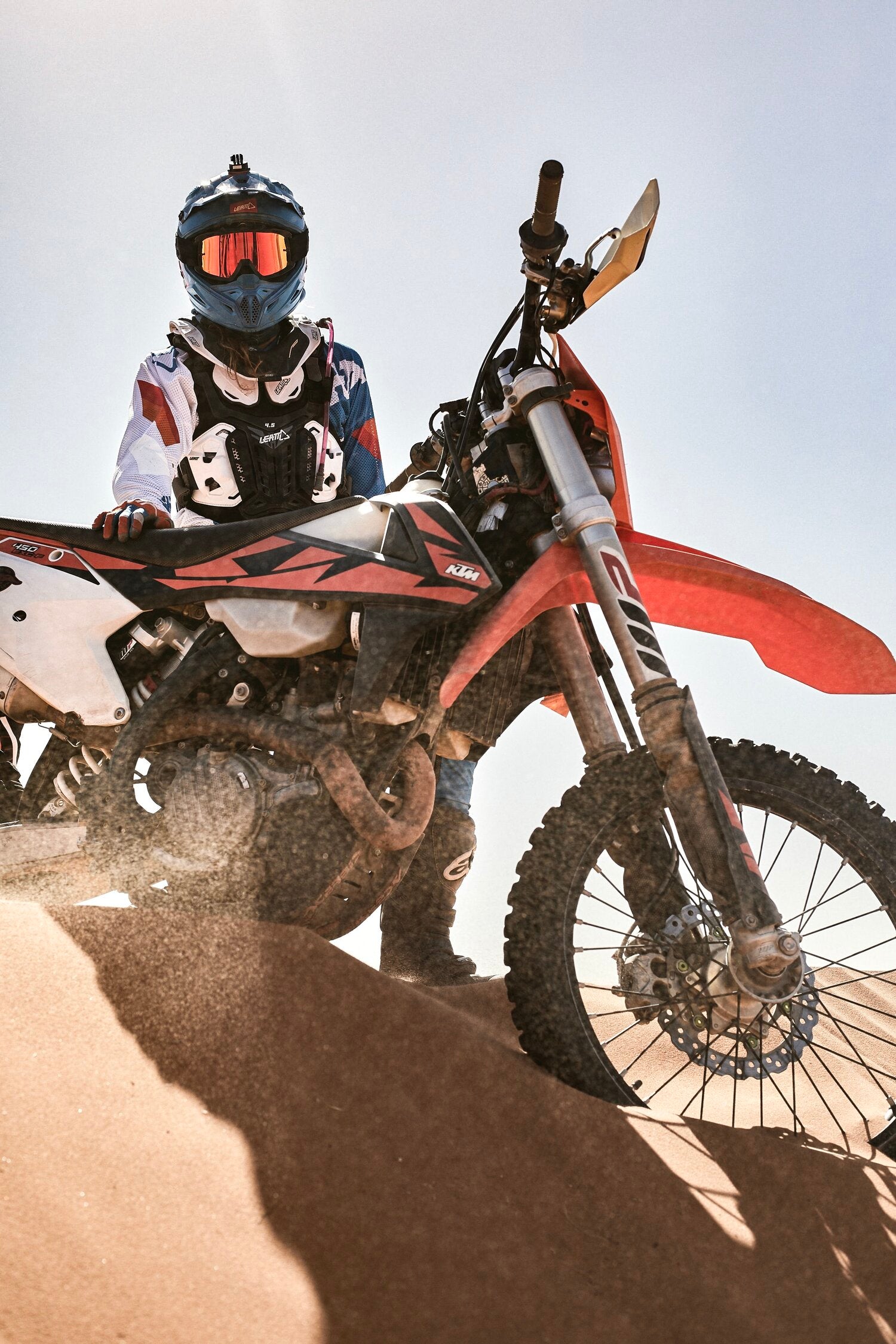 This is when I met WLF & fell in love with this community. @Tarakadak & his endless sense of humor and genuine compassion for other other riders. I came back from MOROCCO feeling confident in my newly discovered abilities, like I had found my 'people' and experienced a side of motorcycling I didn't know existed. Everyone always talks about their adventures , their bikes etc. but we forget to mention probably the most unique and valuable thing about riding … and that's the connections we make & bonds we form with fellow riders.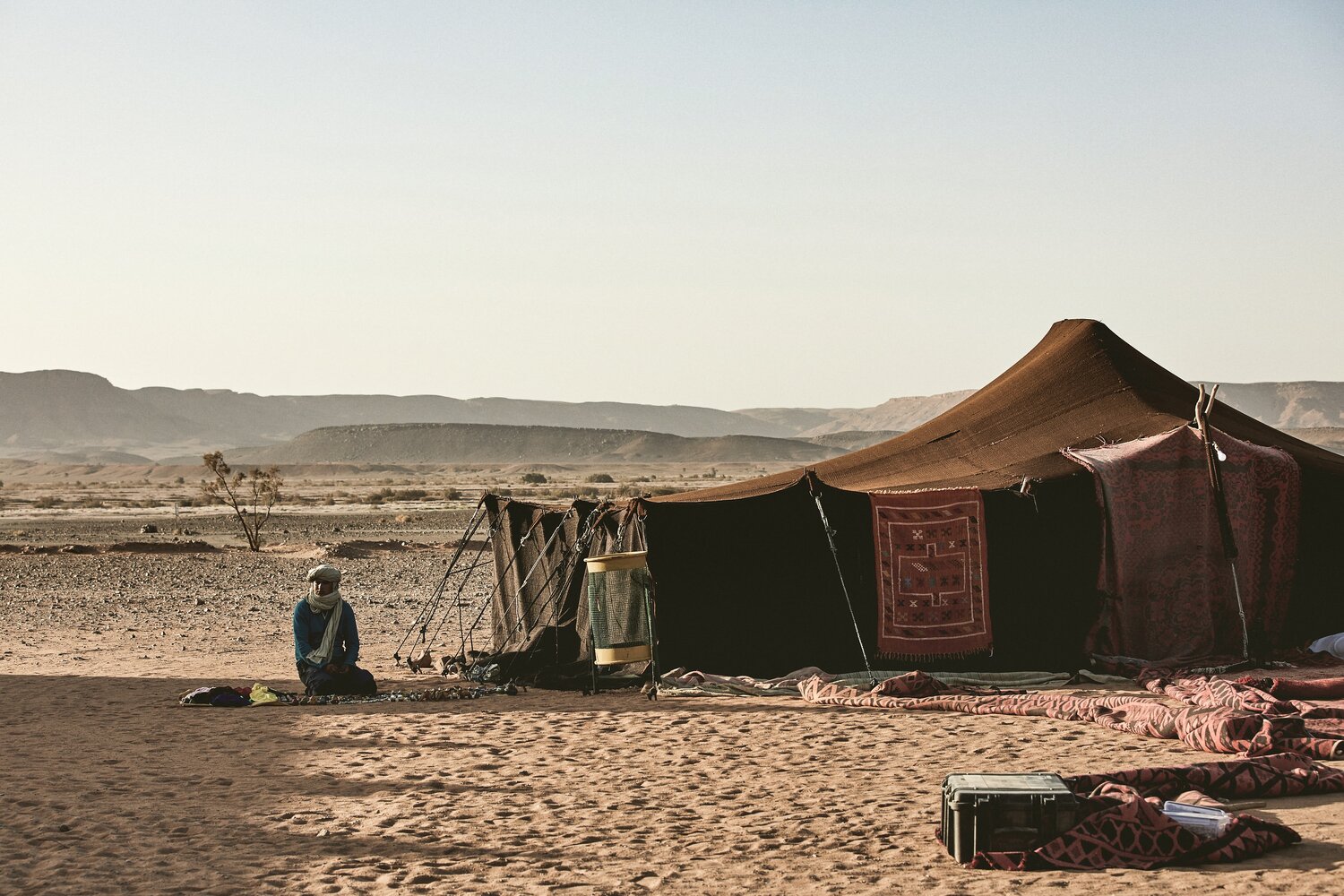 It's not easy to start riding as a woman, you're faced with such a high barrier to entry, and I'll forever be grateful for these communities who backed me from the beginning.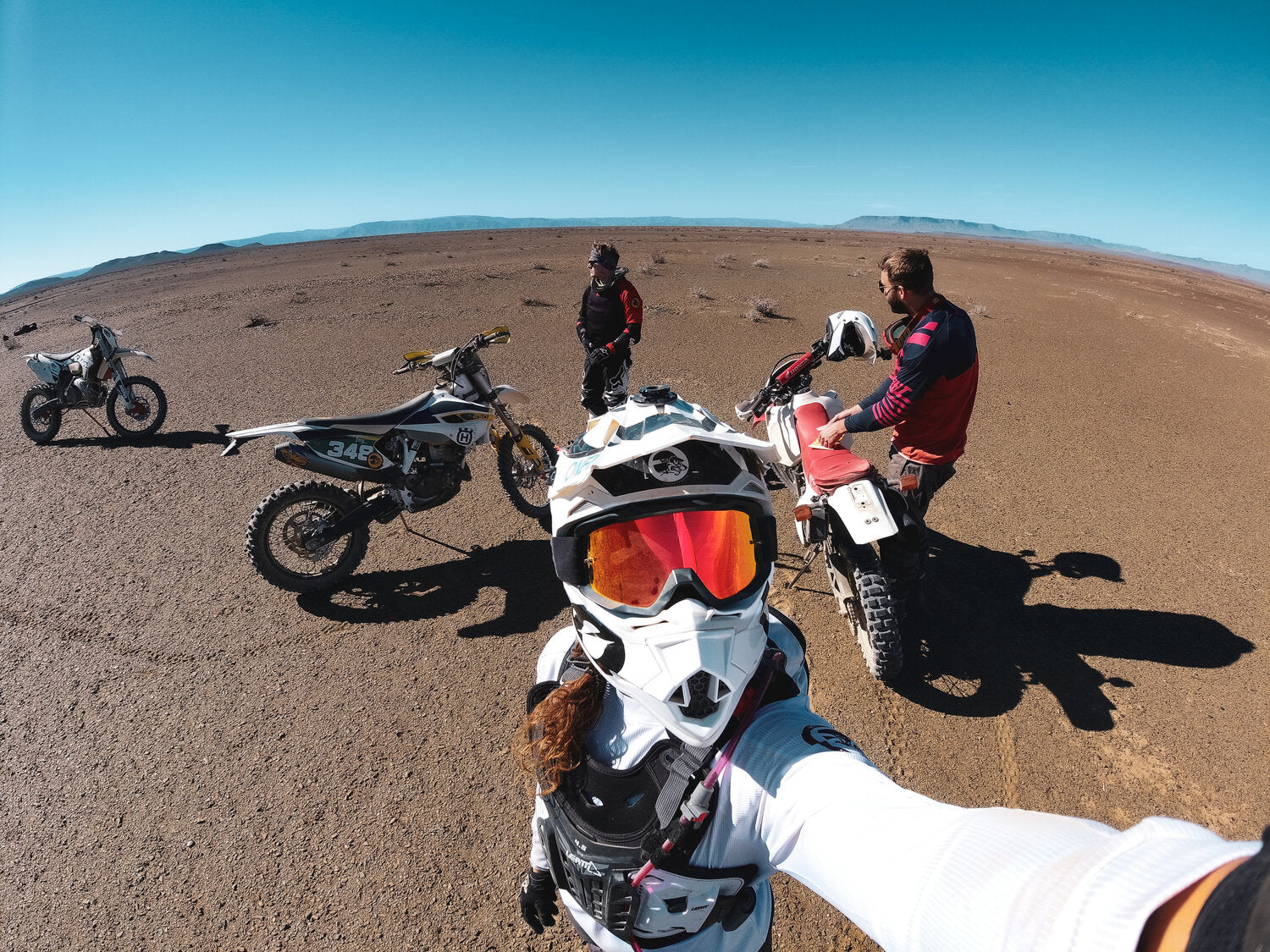 FEELING THE SENSE OF ADVENTURE I WANTED TO EXPLORE MORE OF MY HOME SOIL
THAT'S WHEN I MET @JOHNSTON_MOTO, & OFF WE WENT TO THE KALAHARI DESERT RALLY
With 5 months riding experience my rubber arm got twisted into exploring the renown desert landscapes of the Kalaghadi, in the Kalahari region just south of the Botswana border. With only 2 months to go before the 7 day 3600km rally race through the desert, I urgently had to get my butt in the saddle and my hands on a rally bike. There was no time to waste & long list of prepping to do. We first set off on 3 DAY TANKWA CROSS COUNTRY RALLY, in the northern cape through the harsh rocky terrain. I got my 500EXCF KTM Rally replica only 1 day before the start of the rally race. No bike insurance, no registration plates … nothing, but off we went. Brand new bike, riding it for the first time as I queued in line to a clock counting down 10seconds to the start of the prologue. I learned a lot about my character on this marathon stage. … after all you have time to when you're riding for 12hours non-stop in gruesome heat, on an unknown bike, navigating by means of a GPS in the middle of nowhere, without any coverage on an enduro trail. Sadly by 9.30pm with only 10km to the finish I was exhausted and fatigued. Stuck in a sandy riverbed without headlights nor moonlight. I had to abandon my bike and hitch a ride out of the riverbed on the back of Aa BMW1200GS making its way through the riverbed. To this day I still cannot believe how the heck that bike was handling the terrain. I take my hat off to you @Dirkroets - you are one tough rider.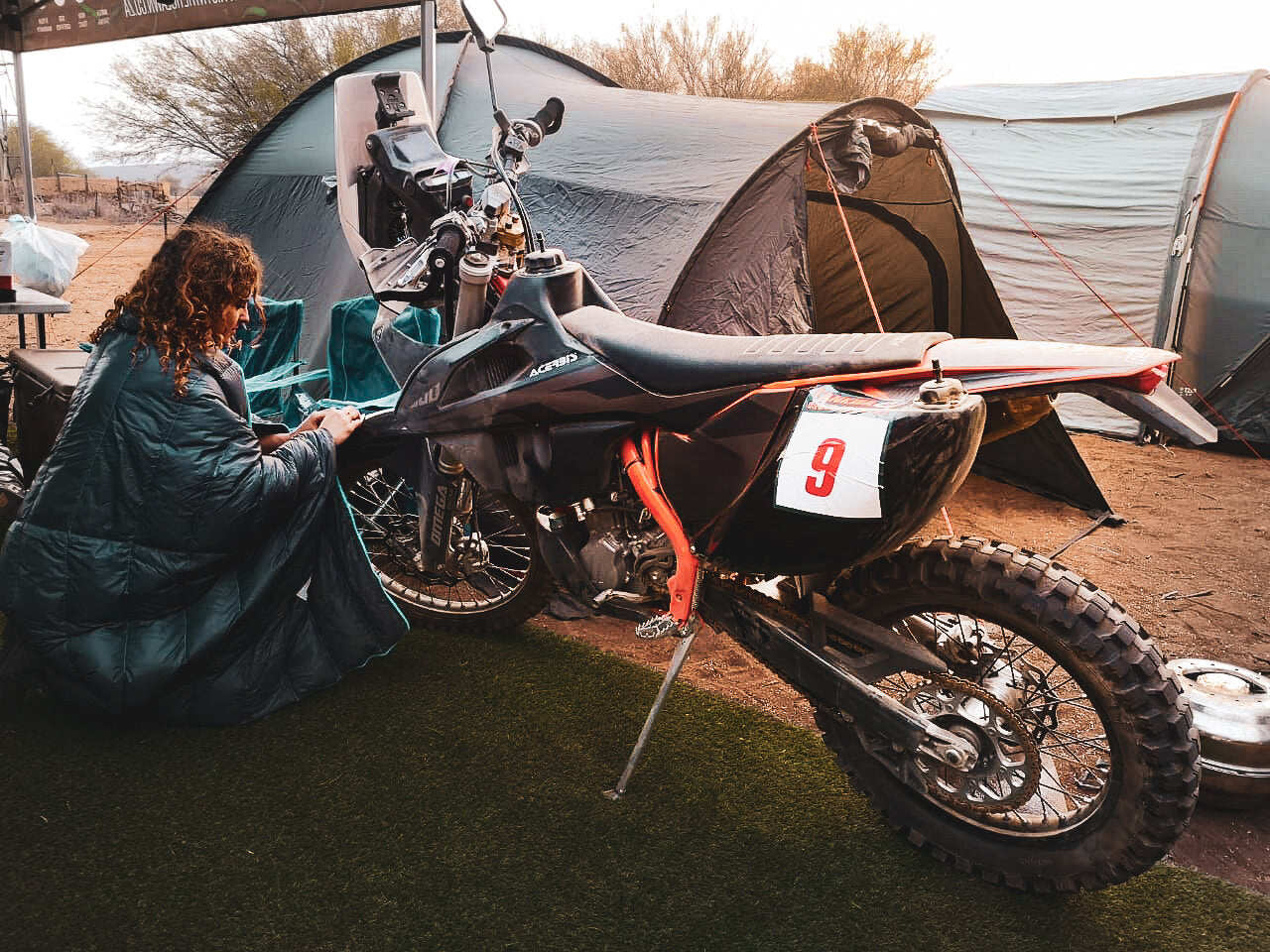 I straddled the back of that GS like a spider monkey as we scampered over the rocks & out of the river. Next day I was carrying a headlamp with me in my LEATT HYDRATION PACK. I ended up finishing the rally, being the only woman in the class & only women to ever have done the rally class.
TWO WEEKS LATER …
WE WERE STILL RECOVERING FROM THE TANKWA , ALREADY LINING UP FOR THE KALAHARI RALLY
We had just about enough time to organize spare parts for the bike, do some maintenance & get its registration done, then we were lining up at the race bivouac with 1 prologue and 6 stages waiting. Initially all I wanted was to discover the beauty of the wild Kalahari, little did I know what risks came along with it. You face mental, physical and emotional strain strain alongside lack of sleep & life threatening dangers. The riding is tough sure, but the bodily strains you have to endear & harsh inaccessible environments are not things you can easily relay. In truth, everything is always easier in hindsight.
Day 3, 90% of the riding conditions were severely technical & challenging. The terrain was unforgiving, the heat was unbearable & spirits all round were low. This is when little gestures , such as a fresh salad or cold cup of water & a cheer from the sideline bring you so much joy & gratitude. Urging you on when you body wants to defy you. It was 7 days of riding from dawn til dusk, sleeping in tents, racing to the finish, sweating, laughing, aching … but mostly building bonds with fellow riders endearing the same pains & pleasures you are.
I FINISHED AS THE FIRST EVER WOMAN TO COMPLETE THE RALLY
WITH THE BEST PIT CREW & SUPPORT YOU CAN EVER ASK FOR.
RALLIES & RECCES
FUTURE
MY RIDING WENT FROM NONE EXISTENT, TO FULL THROTTLE IN A FEW MONTHS & I DON'T SEE IT STOPPING ANYTIME SOON
THING IS,
I think most of us can relate to this. When you've felt the freedom & joys of riding there's little chance of leaving it behind. The troubles with this is the same one you have with surfing … you start accumulating motorbikes for every quiver and your house … becomes more of garage & display of your all your toys.
Not that I see any problem with having BAE in my bedroom and my surfboards lined up in the living room … we all have our priorities ;D - mine is to get a bigger garage not to get rid of my bikes.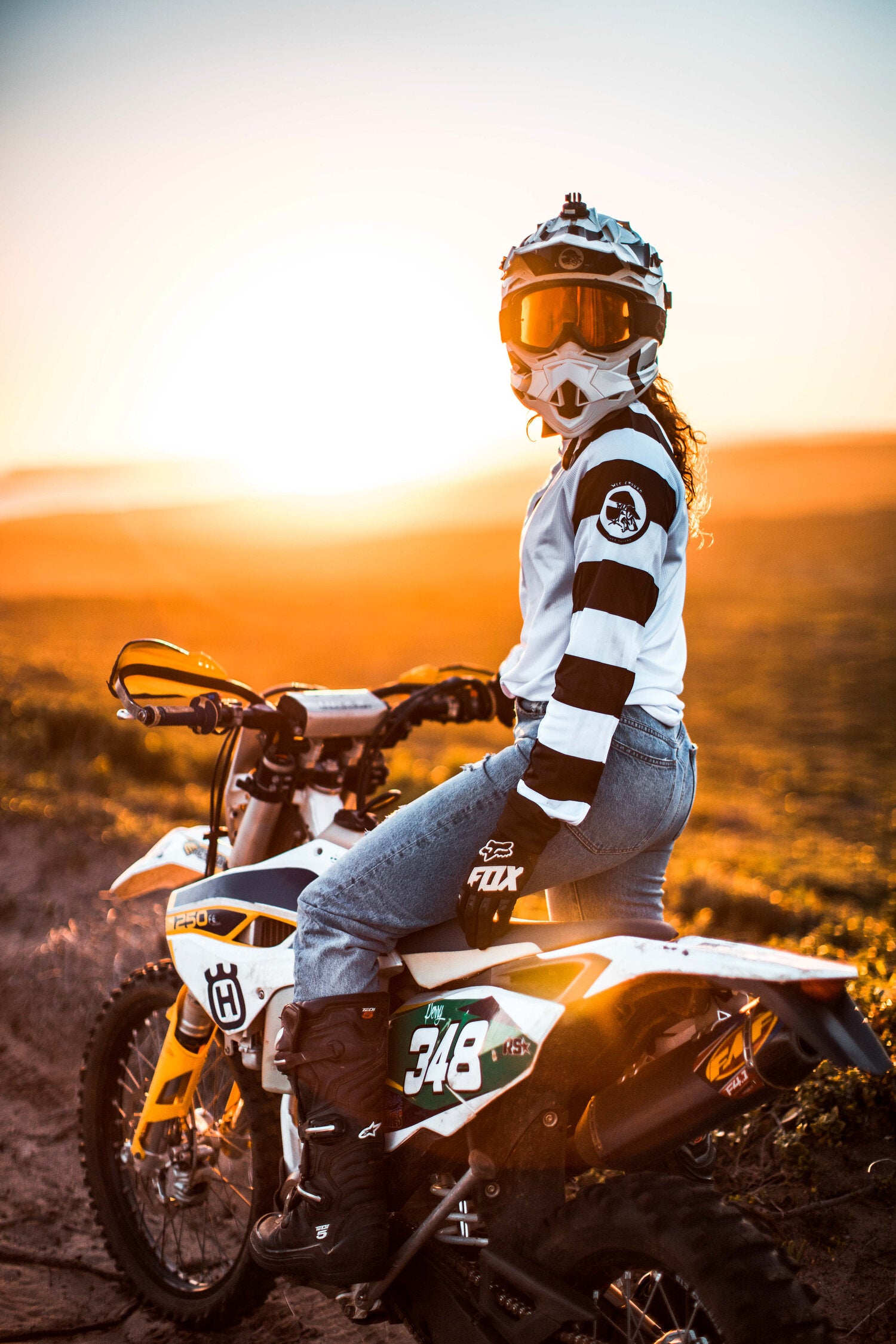 Looking back at this past year, I've been incredibly lucky along the way. And I am honored to be part of the WLF Family & to have gained the trust of brands I've truly admire. And its all thanks to a love hate relationship with social media, as little as I would openly like to admit it. There's a fine balance between this "forever longing to go-off-the-grid for days on end" & actually sharing your experiences with people alike out there craving for the same. I've also realized that not all people are as fortunate in their circumstances & have the same opportunities, which makes me ever more grateful for mine & it will push me to share my experiences with anyone wishing to do the same. Next year I hope to personally invite riders from all over the world with me & take them on my recces as we explore off-the-beaten-track adventures through Africa. Of course for those reading this - I hope you'll reach out to me if this is something on your bucket list. I'm always here to help and happy to share what I have with you.