[WLF] PRO-Files: Kilometer_9 - 12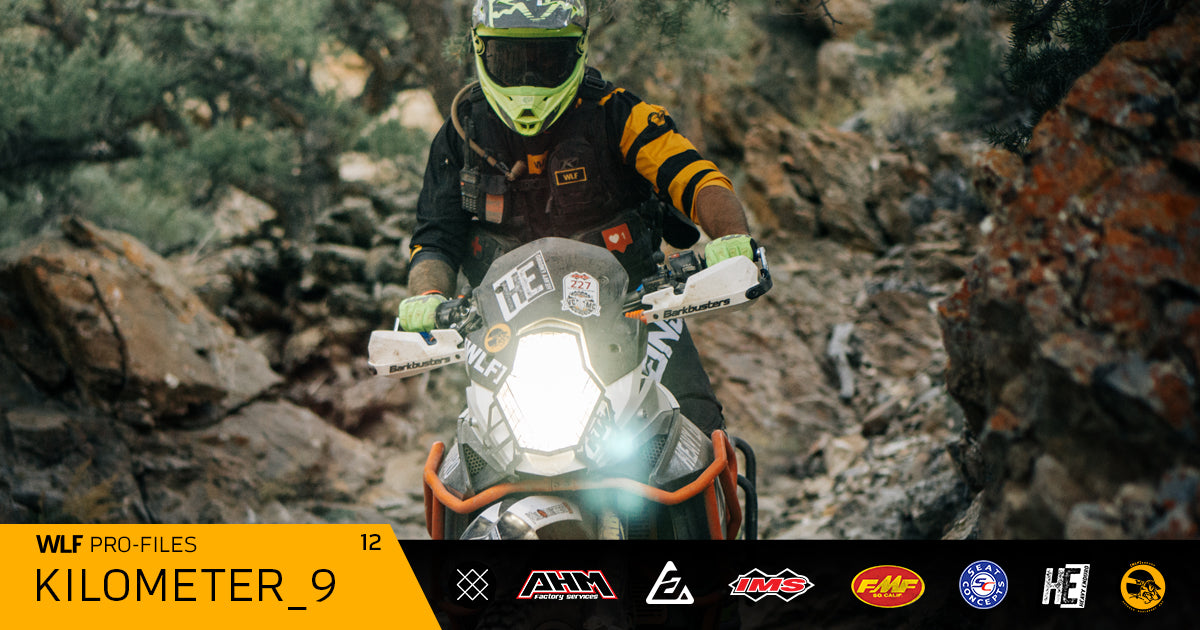 RIDER: KILOMETER_9
RESIDENCE: RENO NV
GARAGE: 2015 KTM 1190 ADVENTURE R // 2010 HUSABERG 450FX
RIDING TYPE: ENDURO // OFF ROAD // DUALSPORT // ADV
RIDING HISTORY:
HI! I'm Kilometer_9, and I love wheelies! I've been riding motorcycles on and off for about 25 years. My first bike was a 1975 YZ175. My Dad bought this for me when I was 10yrs old, and shoved me headlong into what has been the only constant thing in my life.  I wasn't tall enough to sit on the bike and touch the ground back then, so I had to use the stairs on our front porch when riding around the house, or a milk crate when at the track. I had to have my arms up above my head to push it around.  While my best friend @mr_e_276 was lining up in the 80cc beginner class, I would be standing on my milk crate lined up with the big guys on their 125's. I wasn't strong enough, or tall enough to pick the bike up and start again it if I wrecked while on the track, so Dad's answer to that was, "Just don't wreck". Seemed like good logic, I didn't listen, but good logic none the less.  A big move from Fairbanks, AK down to Reno, NV forced the sale of the ol' YZ, and I was without a motorcycle in my life for the first time since being introduced.  It was a tough time, but definitely fueled the desire to own one again!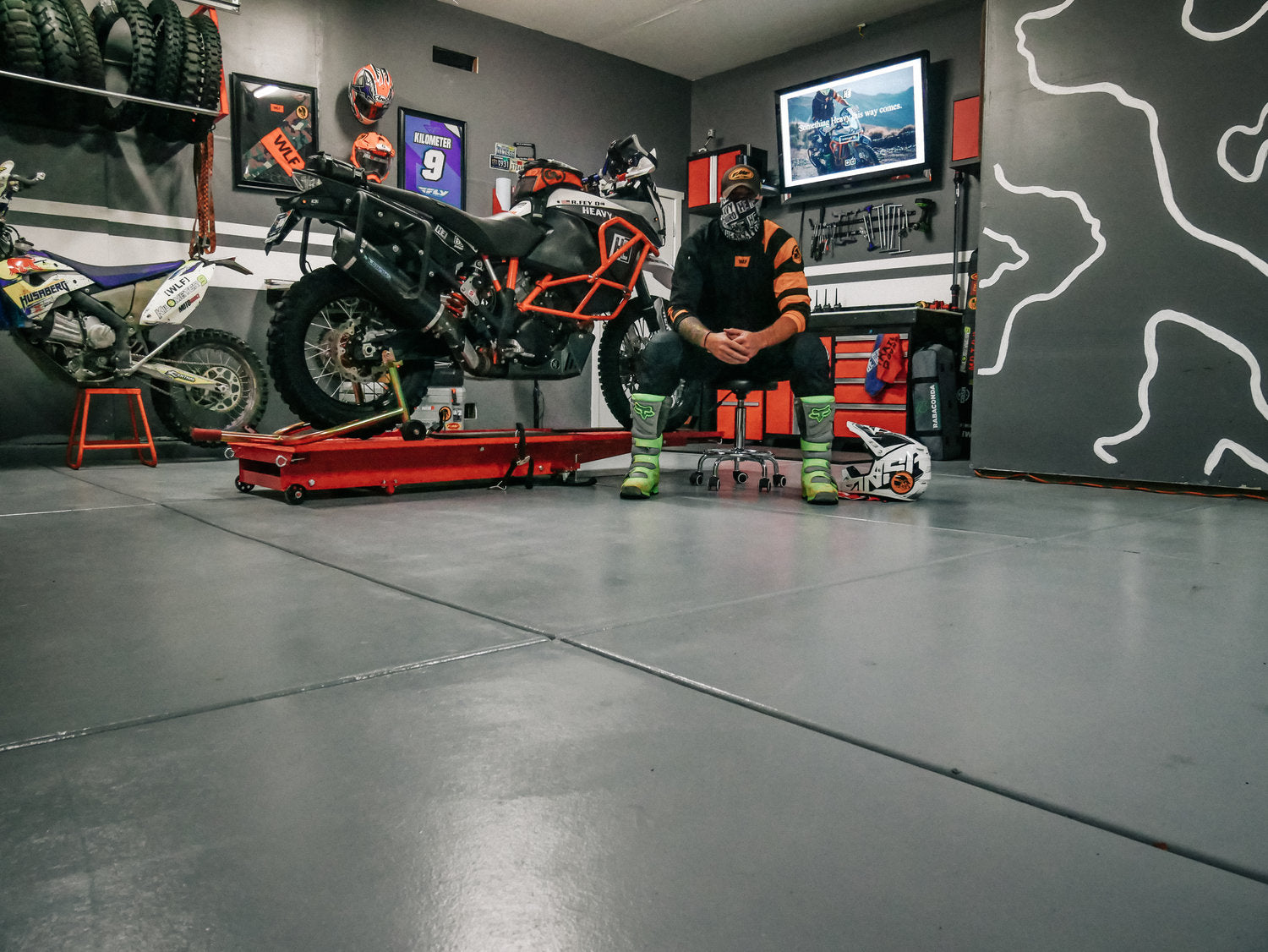 From 18 to about 23 while I was in the military, I owned a CR125, CR250, Katana 600, CBR600, CBR929, and an RM250.  As time permitted I raced MX and did Hair scrambles for a while before drifting towards road racing. There is just something about dragging a knee through a hairpin turn and going fast. I do like fast. The cost of road racing coupled with a pretty unpredictable work schedule eventually led to the sale of all my street bikes and a short return to dirt before a series of life changing injuries would again take motorcycles out of my life. After spending about 6 months rehabbing my body I was medically retired and back living in the real world.  I moved to Utah and started a new life.  I purchased an RM125 and road it on occasion, but I was not physically 100%, which kept me from enjoying riding as I had in the past. So, I sold it, and focused on a safer hobby, skydiving!  I fed my need for adrenaline by jumping out of planes for fun and rappelling out of helicopters into forest fires for work during the summer. Winters I spent snowmobiling and working as a substitute teacher.  This was my life until old injuries reared their ugly heads, I sold my parachutes, ditched the snowmobile and returned to Reno.  

Once back in Reno I got a job as a bartender. While this job certainly didn't lack entertainment, it did lack the physical and mental stimulation I needed in a vocation. Once again I found myself drawn back to motorcycles for an adrenaline fix. This time, I decided that I would go back to riding street but would stay off the track. I figured it would be low impact riding but still provide a physical outlet and source of excitement.  So I purchased a brand new Yamaha R6 and soon fell back into some old riding habits. Through motorcycles I was introduced to my good buddy @zeus_enduro. We met up for our first ride together at the base of Mt.Rose to ride up and around Tahoe.  Mr.Zeus rolls up on a brand new Anniversary Edition R6 built to the hilt, full leathers, boots, gauntlets, and a gold reflective visor.  I was wearing jeans, sneakers, a textile jacket, and gloves. Zeus took it easy on me that day and we've been riding buddies ever since. But also on that same day, after parting ways at the bottom of the mountain, I was feeling good and wanted to lean into one last turn. I made a poor choice and wound up choosing the interstate spaghetti bowl in Reno as that last turn, chalked full of other motorists. I had an off, I traveled across several lanes of traffic, mostly on my ass, before my bike and I came to an abrupt stop against a K rail. Minus the concussion I came out surprisingly unscathed, my wallet had my backside that day. The bike was also not nearly as bad as it should have been and I was able to ride it home.  I completely rebuilt the bike, tried to talk myself into the idea of racing again and was luckily struck by a rare moment of better judgment. I clearly had no business riding on the street, it was time to hang it up. I sold the bike, said farewell to a dream and swore off motorcycles forever.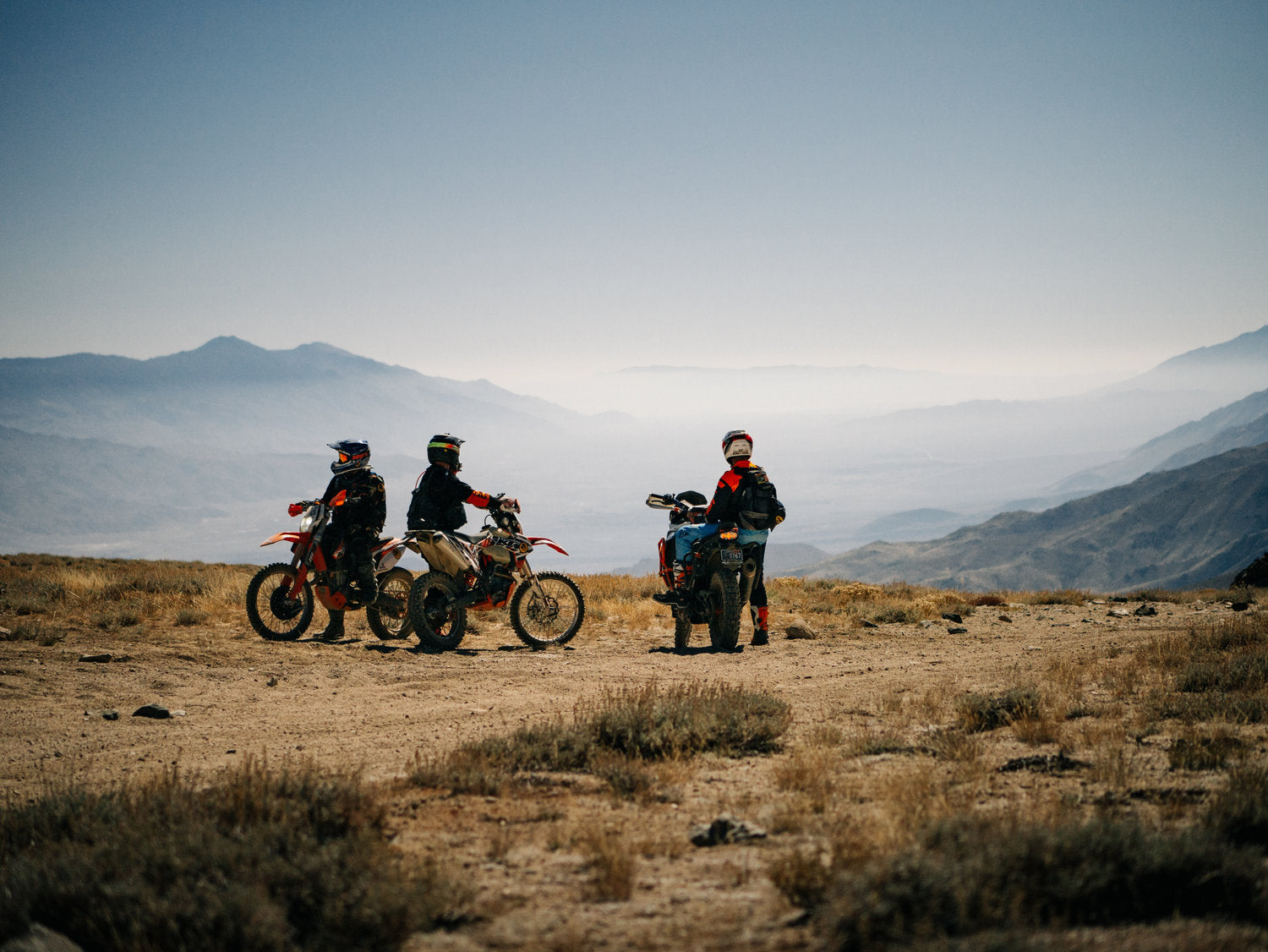 A few months later, after forever had passed, I purchased A YZ426. This bike gave me fits but I had some good days riding it. I experienced several firsts on that bike. It was my first 4 stroke dirt bike, I had my first broken chain on this bike and my first broken kneecap. The bike was sold shortly after that last one and I once again swore off motorcycles for all of eternity.
Eternity ended soon after when I met a girl, @advntr_pup. She's hot and she rides motorcycles, who was I to deny her a riding partner. At the time she had just purchased a CBR600 after moving up from her first bike, a Ninja 250.  Once again the bike hunt was on and I wound up picking up a friend's GSXR 1000 on the cheap. I was all excited. I got it all setup for me, we went on our first ride together and I hated the bike. The hunt resumed and I found myself going a different direction in looking at the KTM 1290 Super Duke and the 1190 Adventure R. In my waffling over which bike to go with, a sage voice of reason sounded loud and true. "Just buy the damn 1190 Adventure R already!" So I did, thanks @zeus_enduro.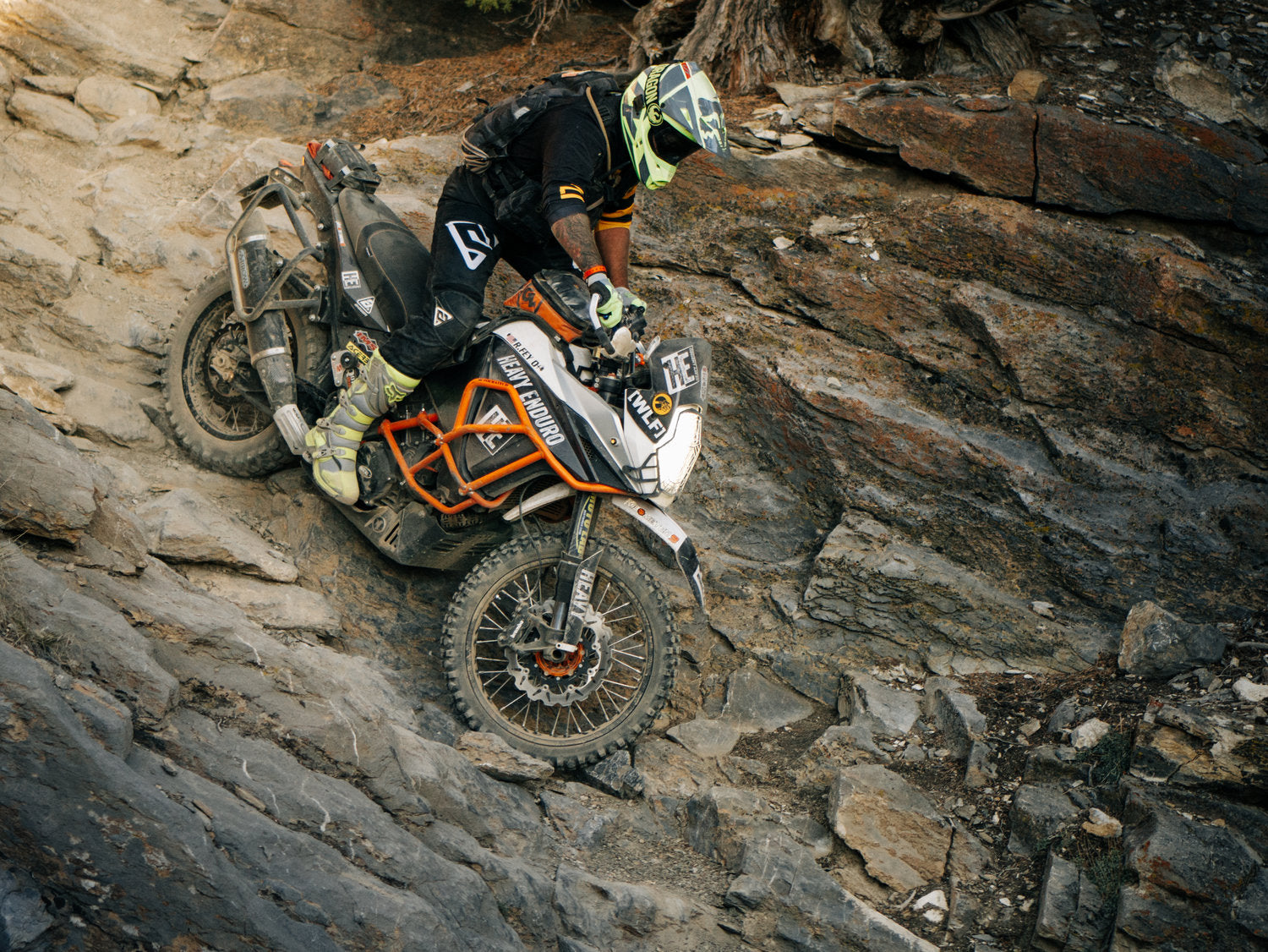 The purchase of the 1190 heralded a flurry of motorcycle activity and several transactions within the year. I sold the GSXR, bought a TW200 for @advntr_pup, bought a 950 adventure project bike, sold her Ninja 250 and replaced her CBR600 with a G650GS. The project 950 was completely rebuilt from the ground up and would ultimately plant the seed for what would later become Heavy Enduro. I then sold the 950 to my oldest riding buddy @mr_e_276 and earned myself a riding buddy for exploring the nether-regions of Nevada. Oh, then I bought a 690, sold it and picked up a Husaberg 450FX. Still with me?

My current stable consists of a 2015 KTM 1190 Adventure R known as "The Flagship" of Heavy Enduro notoriety, and a 2010 Husaberg 450FX I lovingly call "Lil Bike".  The 1190 is what dreams are made of.  It can hang with the sporties carving mountain roads, it can knock out a cross country trip next to a Goldwing,carry me, @adv_pup and a weeks worth of supplies deep into a national park, and contrary to popular belief, tackle some serious terrain with the Enduro guys.  It is everything I've been searching for in a bike.  The "Lil Bike" is just a way to cut loose and have some fun, and usually a good way for me to hurt myself.  Its primary purpose is for recce, I scout trails that I've never ridden before I take the 1190 down them.  This tends to be the safest approach as I usually ride lone WLF.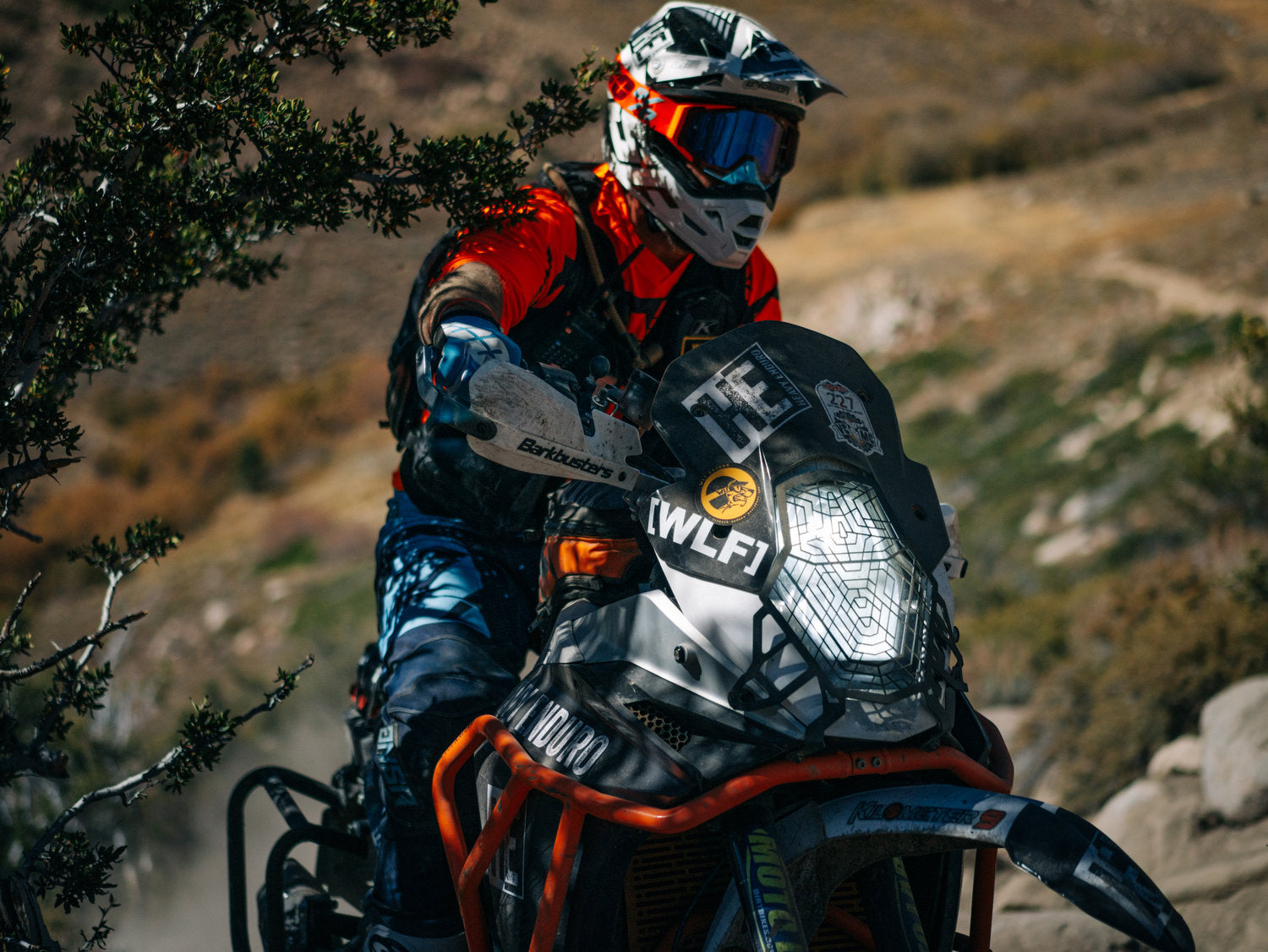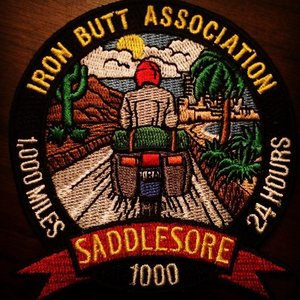 EVENTS:
With the purchase of the 1190 I had a couple of rides I wanted to complete right away.  First on the list was the Iron Butt challenge, that's 1000 miles in 24hrs.  What better way to break in a new bike right?  I talked my 65yr old retired neighbor @rickwestaz into going with me.  I say talked, he basically informed me that he would be going.  Rick and his wife Jan have traveled all over the US on 2 wheels, conservatively hundreds of thousands of miles, I couldn't not have this guy with me on a ride.  So we planned our route and hit the road within a week.  Rick on his Goldwing in flip flops sipping ice tea, and me on the 1190.  1200 miles and 22hrs later, Rick dragged me in to Reno as we completed the ride with time to spare, could not have done it without him.
ENTER HEAVY ENDURO:
HEavy Enduro was created in a garage after several beers, some laughs, and some bike wrenching following one of our hard big bike rides.  What started as a physical outlet and a way to challenge myself, eventually grew into a creative outlet and small business.  I wanted to promote the riders that choose to take these HEavy bikes into hard and unforgiving terrain, and I wanted a banner for us to rally behind. Were just kicking this thing off, but we are very excited for the adventures and opportunities to come.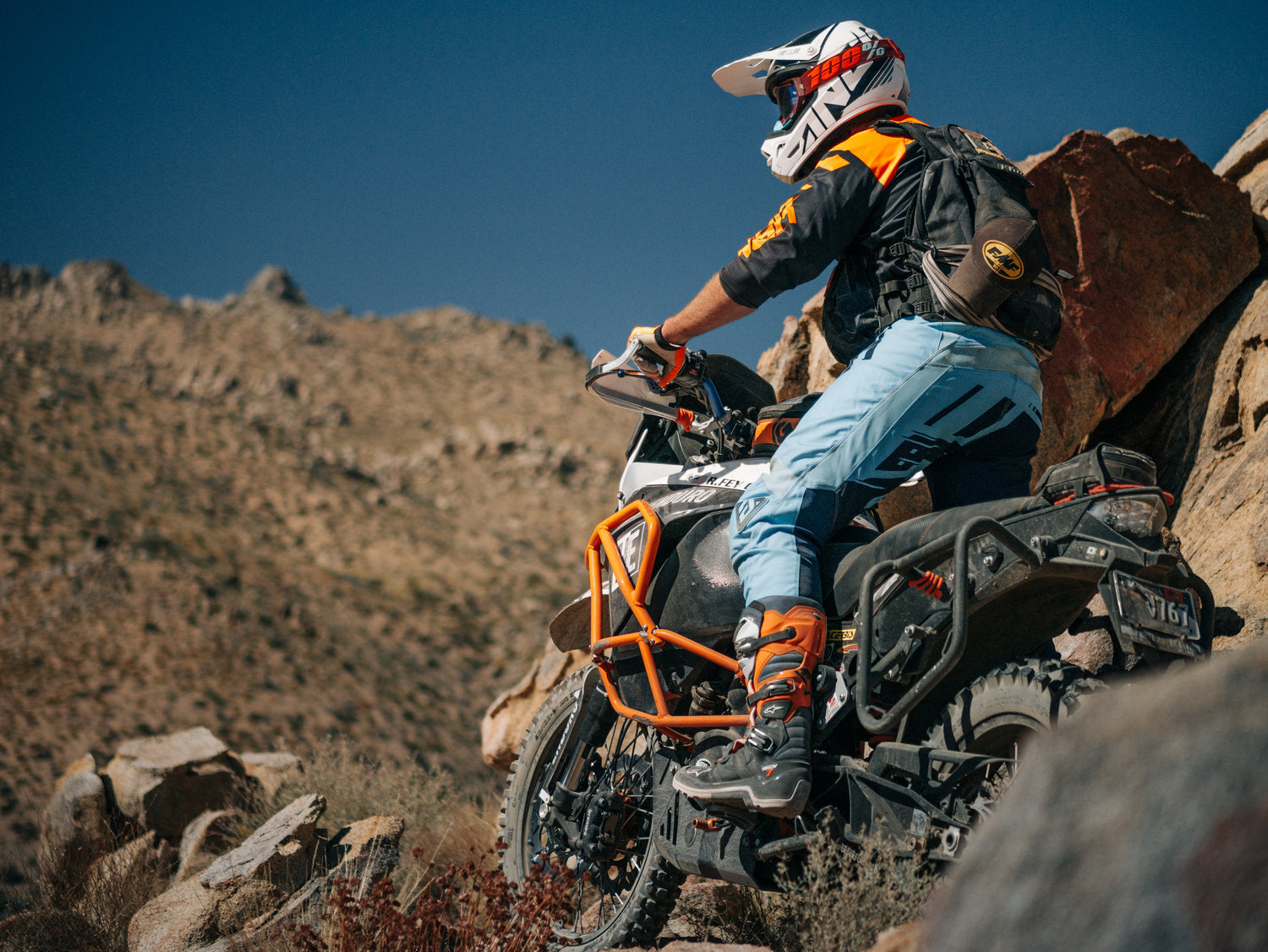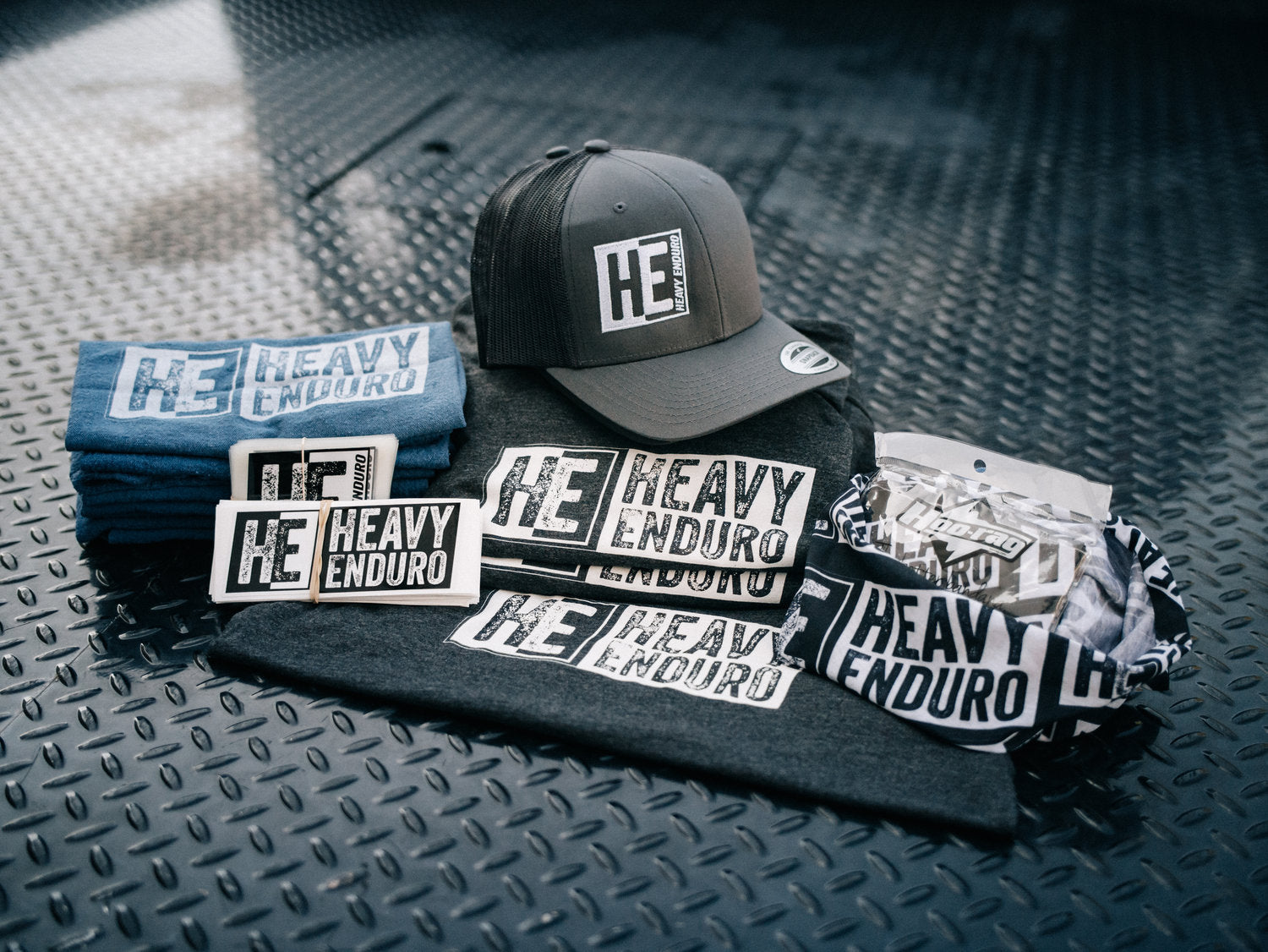 Enduro/ADV riders are some of the best people on two wheels.  Its not about the bike your riding or how fast you are. For us, its all about where your going, how you plan on getting there, and can we come too?  In every Profile before this one, there is this theme of discovery, friendship, and shared experiences.  As often as I have walked away from motorcycles, I always know Ill be back.  What 2 wheels adds to my life can not be replaced by anything else.........that I've found anyway. 
I cannot believe the friendships, opportunities, and experiences, that my motorcycles and Instagram have created. I have to give a shout out to my IG specific riding buddies, @hp2mav, @brianinsd, @nick.v70, @patton_86, @danger_nurse, and @fleshpistol.  All of these guys have traveled long distances, put up with me for hours and days on the trail, and then said let's do it again friend.  I have a ride story and incredible memories from each of the guys mentioned, but we'll save those for bench racing around the campfire.  I would have never had the opportunity to meet and ride with these incredible riders if not for IG, and WLFEnduro.  I don't know when I started following WLF, but like all of you, I was immediately drawn in. The amazing action shots, the good vibes, the charity work, and the never-ending support for any and all riders. The WLF crew is the gold standard of moto community.  I have had the opportunity to ride with the majority of the WLF crew on multiple occasions, two being the RFK and the O2WF, both of these were incredible events for great causes. I dont think I can say much more about the WLF guys that hasn't already been said.  So Ill just wrap this up by saying thank you. Thank you WLF, for the never ending support, thanks for honoring me with a profile, and thanks to all of you who make this community what it is.
Get over the bars and give it gas!
[WLF]
MESSAGE FROM THE TEAM:
Good ol' K9 has been a massive support in the WLF movement over the years. Whether it's driving 8 hours down to a WLF event or charity ride he never misses an opportunity to be involved. Kilometer_9 is the kind of people that make this community so great. Looking forward to the amazing projects K9 & Heavy Enduro have in store! Make sure you stay tuned!