[WLF] PROFILES: Tadashi Kawahara - 20
RIDER: TADASHI KAWAHARA
RESIDENCE: KITAIBARAKI CITY, IBARAKI PREF., JAPAN
GARAGE: KTM 250EXC TPI
RIDING TYPE: DUAL-SPORT // ENDURO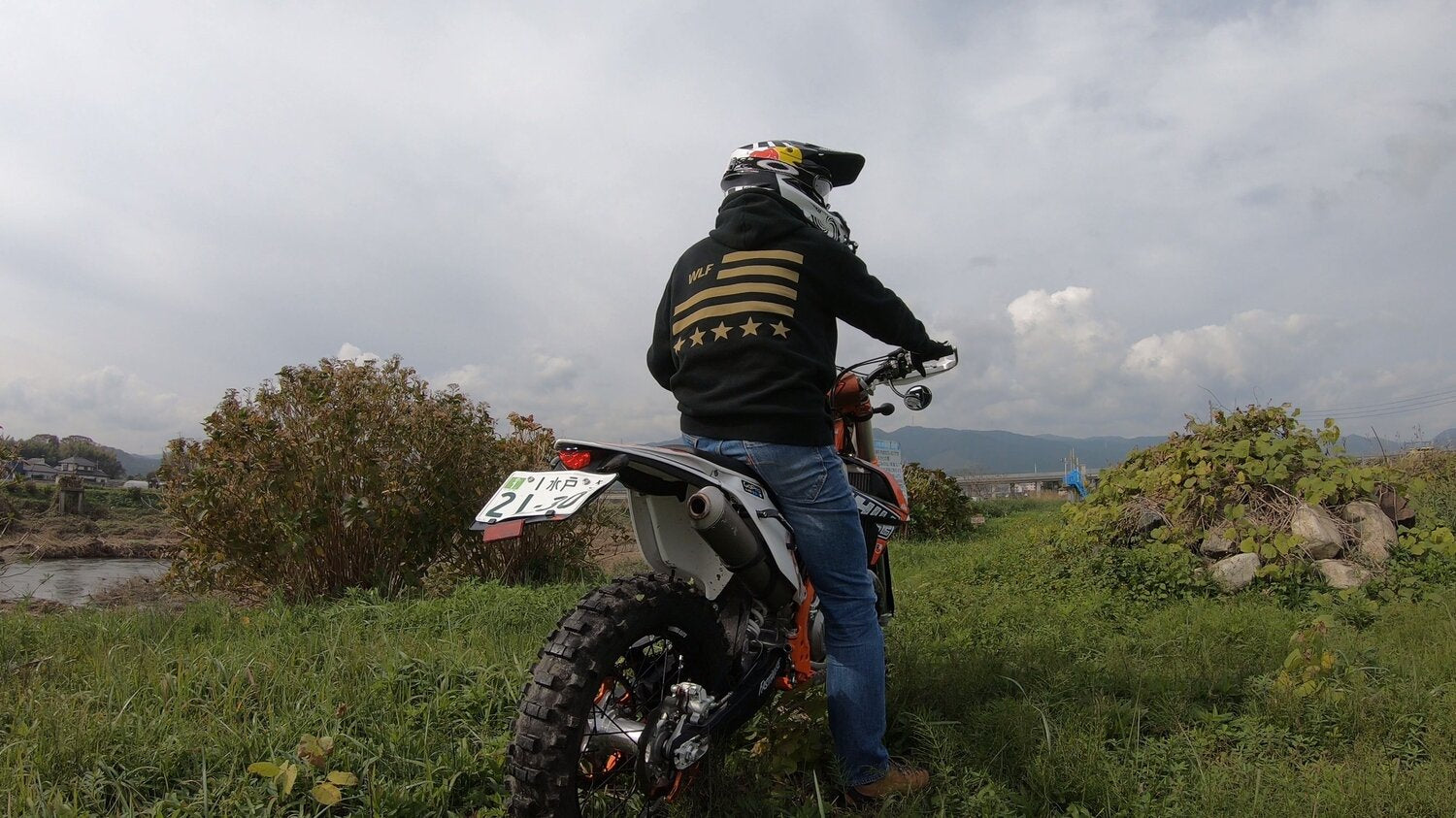 I first rode a motorcycle when I was 11 or 12 years old. I remember being afraid of being on a rice field road while being followed by his father on a 50cc motorcycle that was among relatives, but it was fun.
"I don't remember how it started, but I've always loved the United States.I admired a variety of things, from movies to culture and play."
I entered junior high school and played well with my friends on skateboards and BMX, but my friend had a motocross and I was interested in off-road bikes since watching a supercross video at the friend's recommendation. I started. After graduating from junior high school, I worked part-time until I entered high school, and after high school I bought a used YZ125. Riding around mountains and riverbeds, I sometimes had my father and friends of a motorcycle shop take me to the course.
The high school was a technical high school, sometimes a mechanical department, and there were many friends who were interested in motorcycles and cars. On weekends, I used to play motocrossers and friends on road bikes, skateboards, and BMX everyday. From that time on, Harley Davidson became a bit more interested.
I graduated from high school and moved to Ibaraki Prefecture from his hometown in Oita Prefecture after finding work.
I moved to a place about 1400 km away from my house, so I didn't know anyone or my best friends. He often played with his company colleagues but was far from the motorcycle.
At that time, the senior of the company recommended a motorcycle and got a medium-sized license, and purchased Yamaha's Villago. I wanted to ride a Harley Davidson, but I didn't have a large license, had no money to buy, and had been riding a Yamaha American bike for a while.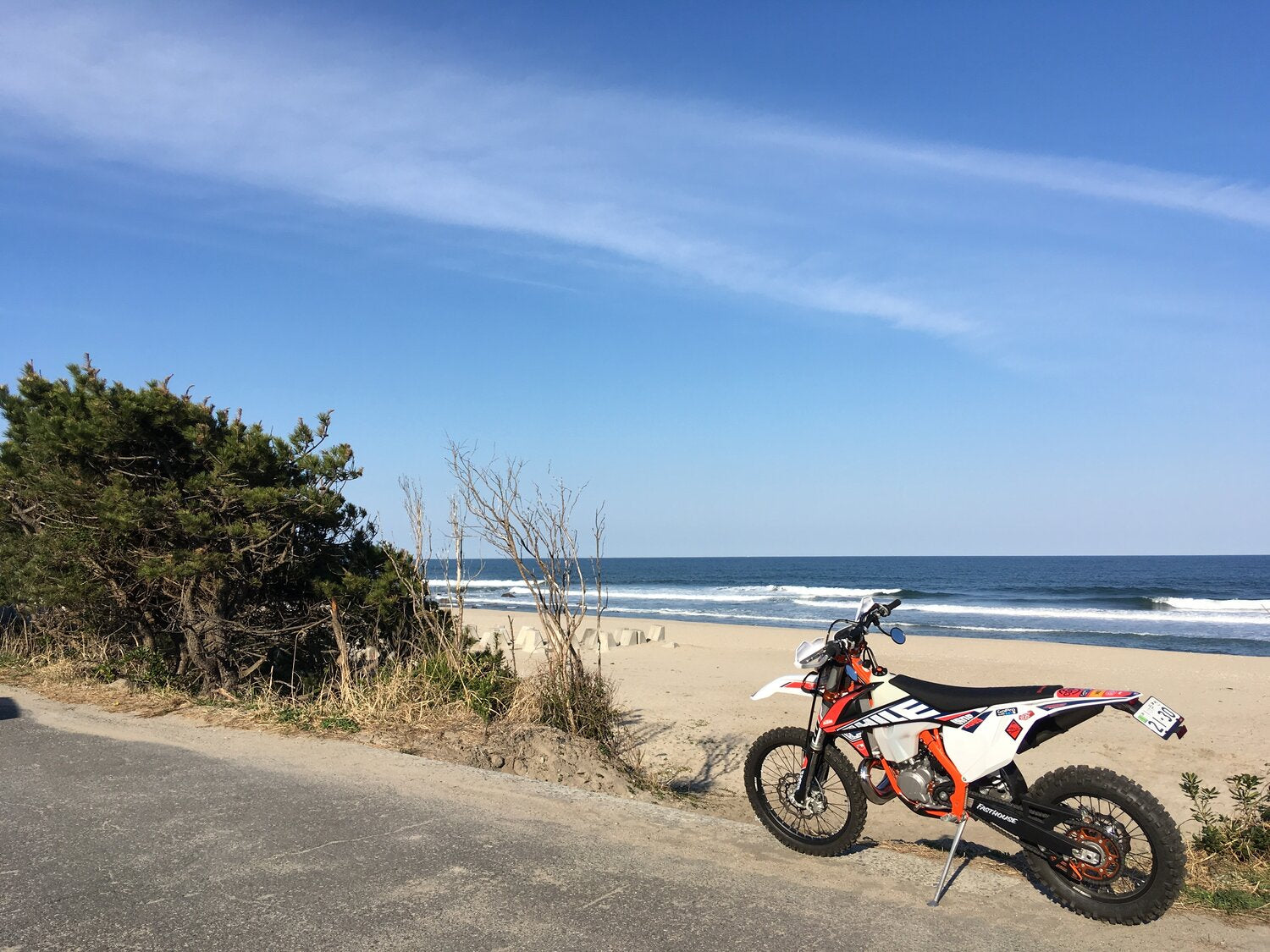 I had been riding for 2-3 years, but I wanted a large license and went to this laboratory several times to get it. (At this time, a large license could not be obtained at a driving school in Japan, so it was necessary to obtain it at this laboratory.) I wanted to get on a Harley and got a large license. I bought 1100. At Zephyr, I enjoyed running for a couple of years, riding and touring with fellow bikers. In Villago and Zephyr, I returned to my Oita home about 1400 km away. I was on Zephyr for a while, but I released it when I was about 23.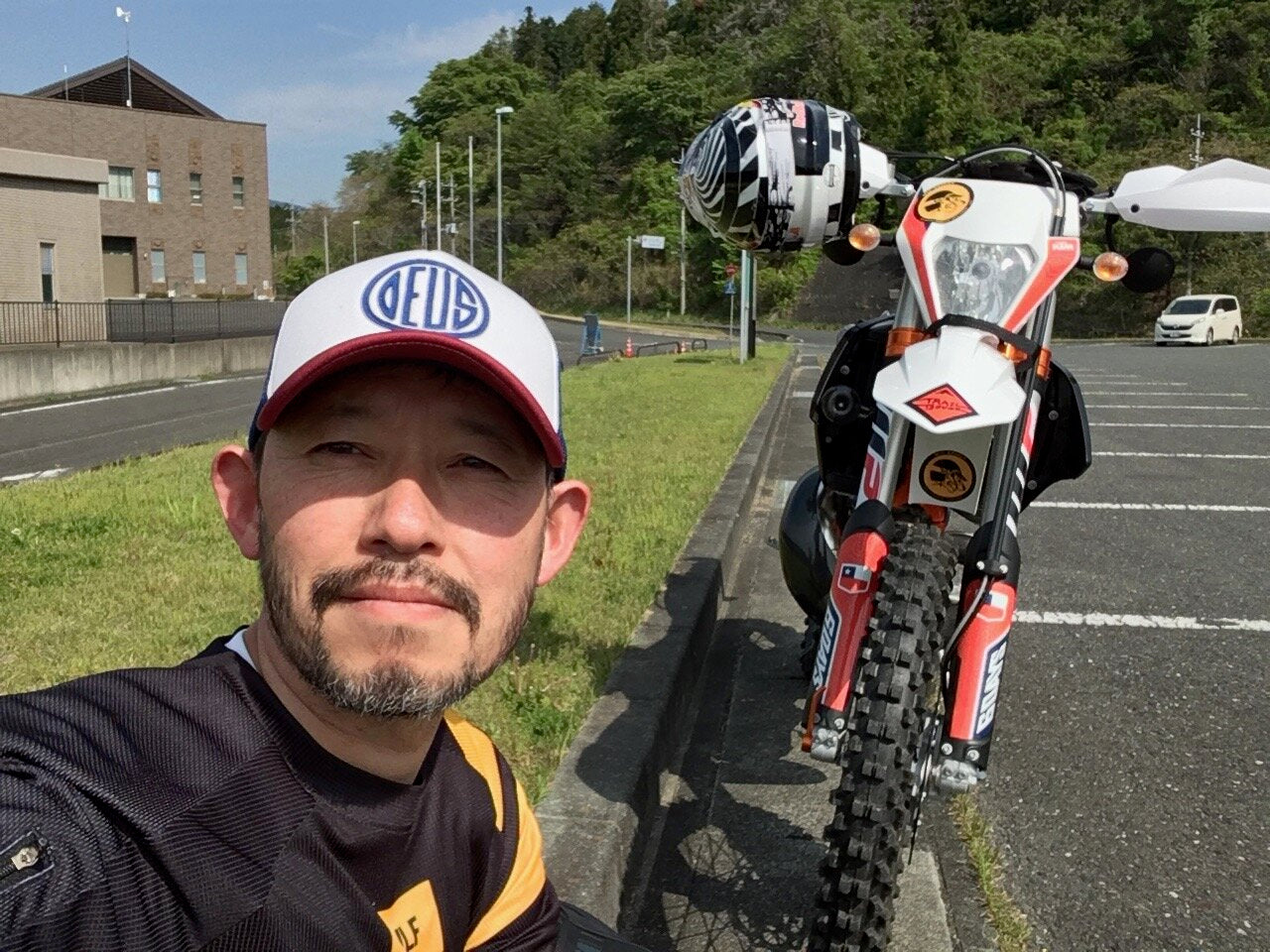 I have been married since then and had been away from motorcycles for about 15 years, but one day I picked up a Kawasaki D-Tracker 125 from an acquaintance and drove around the house. D-Tracker was a motard bike, but it was not good to go to a nearby forest road because I wanted to go off-road. Around this time, more and more people were riding motorcycles around me, and I was often encouraged to buy motorcycles.
There were many friends who enjoyed long touring around and inevitably looked for a motorcycle that could go out. However, as I mentioned earlier, I went to the forest road with D-Tracker, and the dirt fever has recurred, and I can ride a touring bike even when I am a little older, but it is somewhat unreasonable with off-road bikes I thought I could only do it now and bought the KEX 500EXC for the 2014 model.
I bought the 500cc and thought that I could get along a bit with my touring companion, so I bought it, but it was sweet ... I felt that it was too fast and I couldn't run with a thin 500EXC immediately.
Okay, you bought an off-road bike, but are there anyone in your neighborhood? No, even though I didn't know anyone, I was riding alone on a forest road at first, but I was able to get to know friends with the same hobby through Facebook and Instagram, which I started around that time.
I was invited by such colleagues, but for the convenience of work (I did not mention the work, but I am an engineer related to power generation and I often do not have much time on weekends for work and business trips ...). I couldn't run together easily. We finally ran together and were astonished when we went to the mountains. The off-road bikes I used when I was in high school were motocrossers, and even though I ran, they had little forest roads, riverbeds, and motocross courses. However, the mountain that my friends took me to was a mountain like a mountain trail dotted with rocks and woods...
By running along with other people who naturally run on a non-road, I was obsessed with the appeal of off-road bikes. I felt the lack of my physical strength and lack of skill, but it was very pleasant and fun. I know WLF Enduro thanks to their friends, and it is now my favorite brand.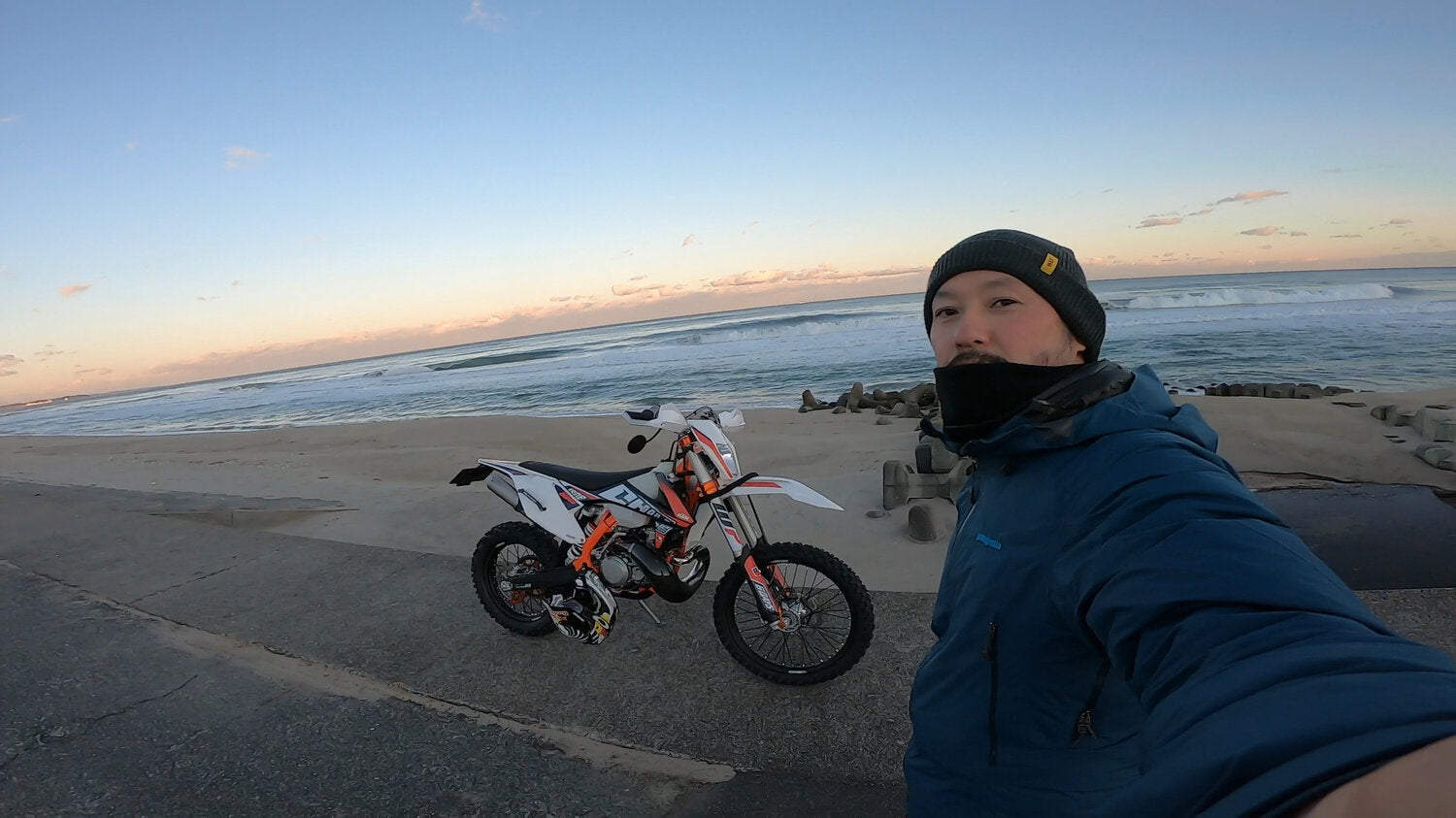 At that time, my colleagues were "warabi racing" colleagues. In fact, I was able to run together for the first time in about two years. With the same skilllessness as before, the last one ends with a broken right thumb. This is actually the second time I broke off an off-road bike...
The next thing I want to do is enjoy riding without injury.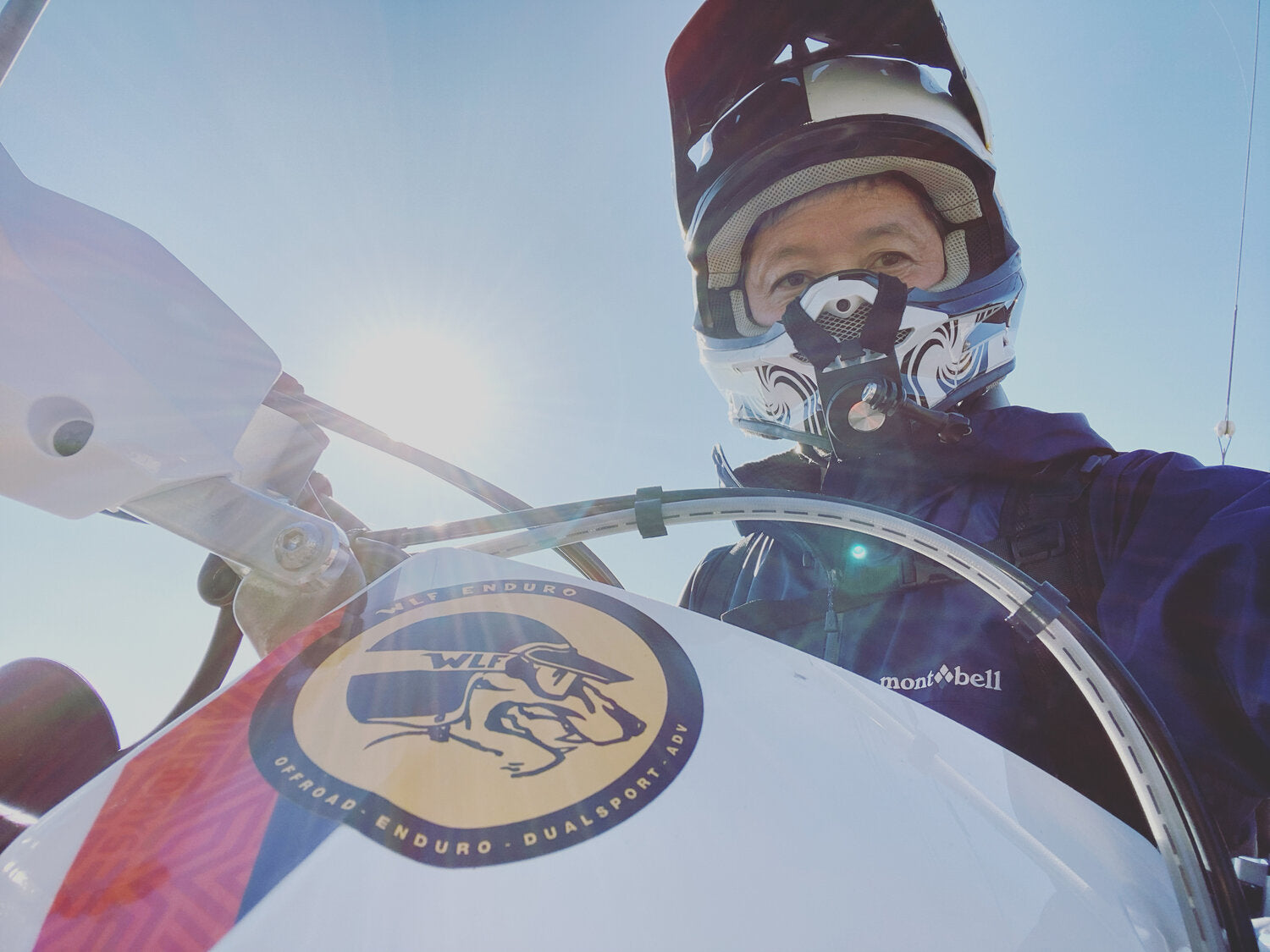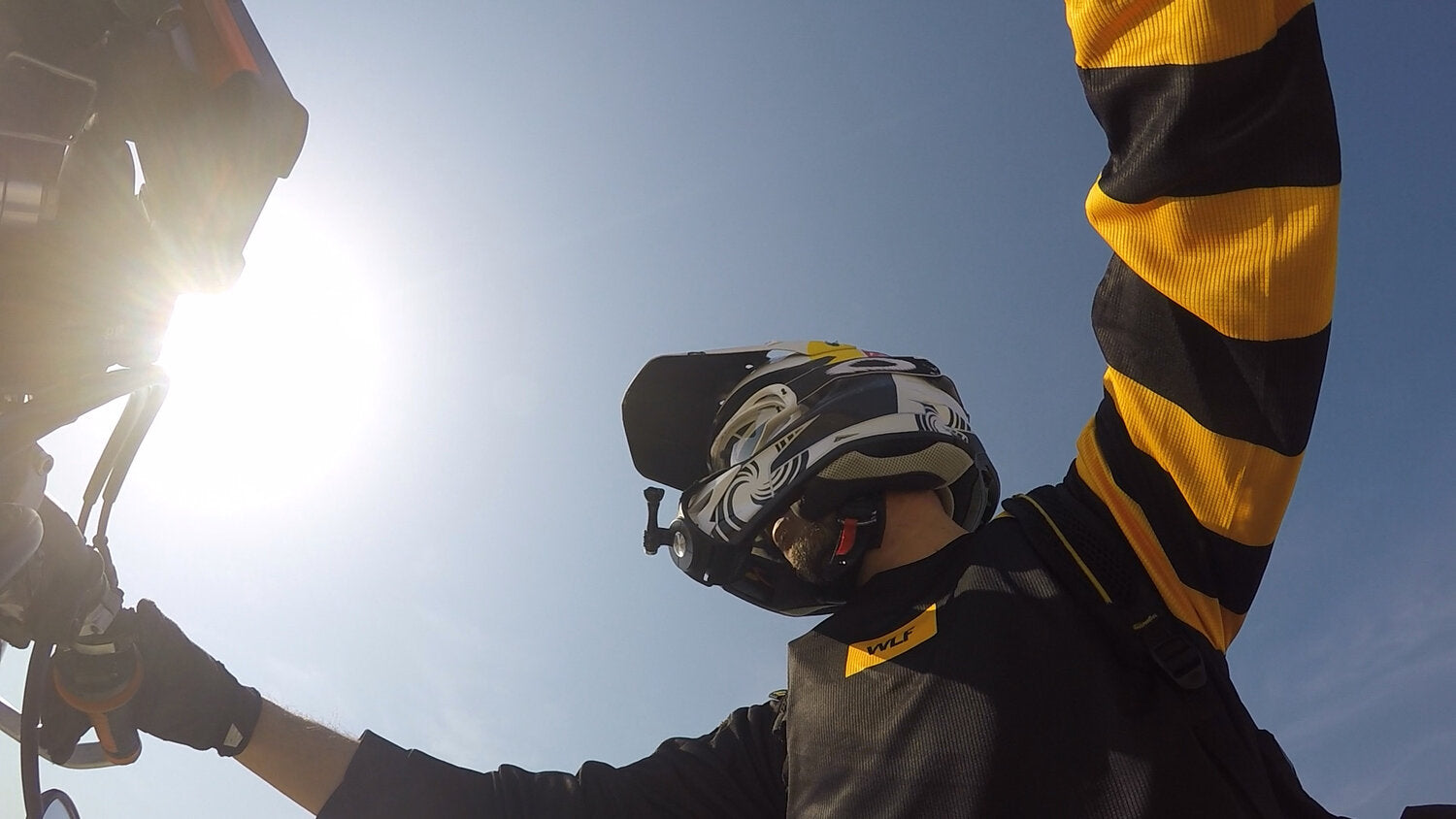 There are many other friends I have met through Facebook and Instagram. There are many opportunities to run with such friends, and I would like to continue traveling and going to the mountains to connect with many friends.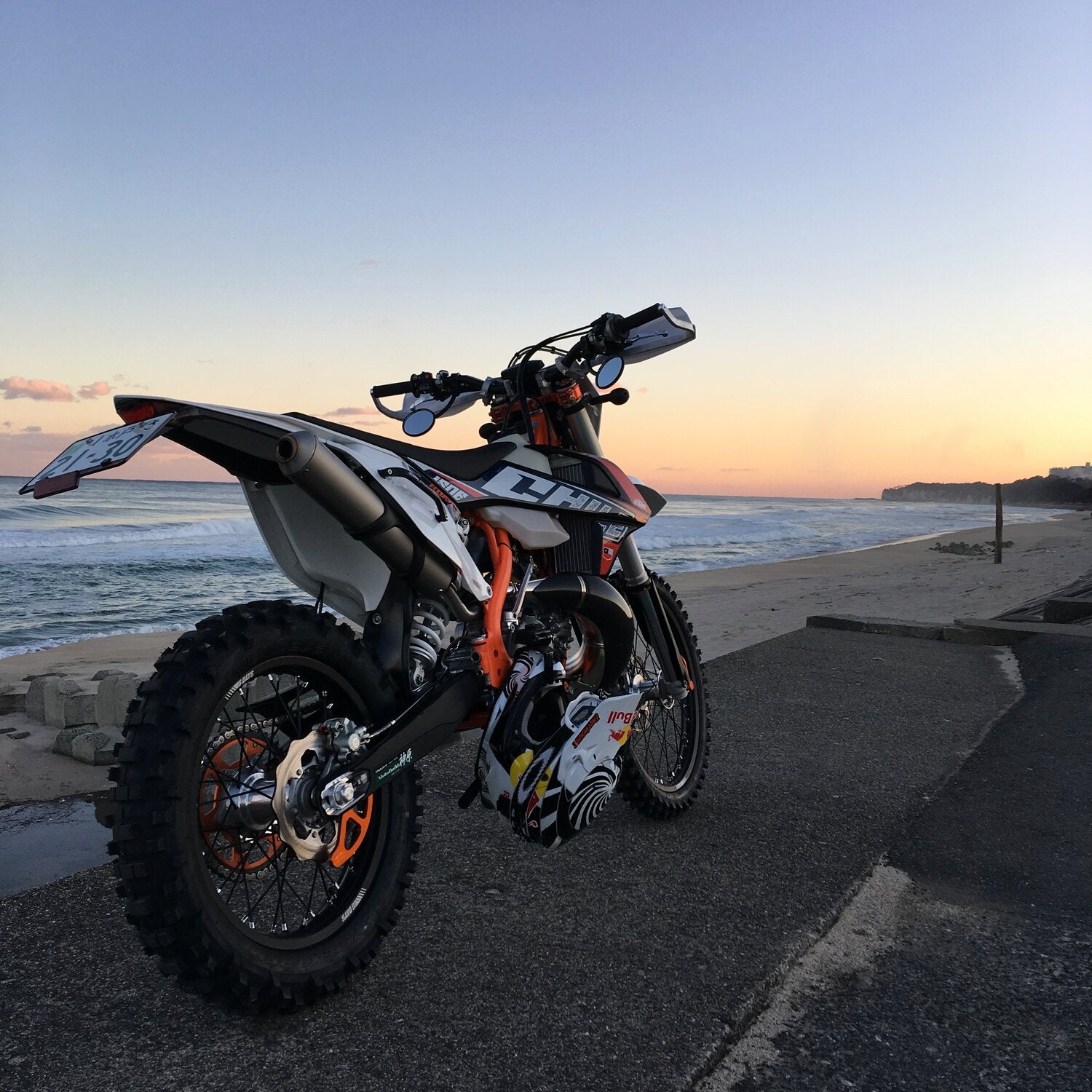 Japan seems to be small and wide. There are a lot of places I want to go on a motorcycle, and above all there are a lot of friends of WLF Japan, so I would like to run with various people in the future.